China reports notable growth in sales of new-energy vehicles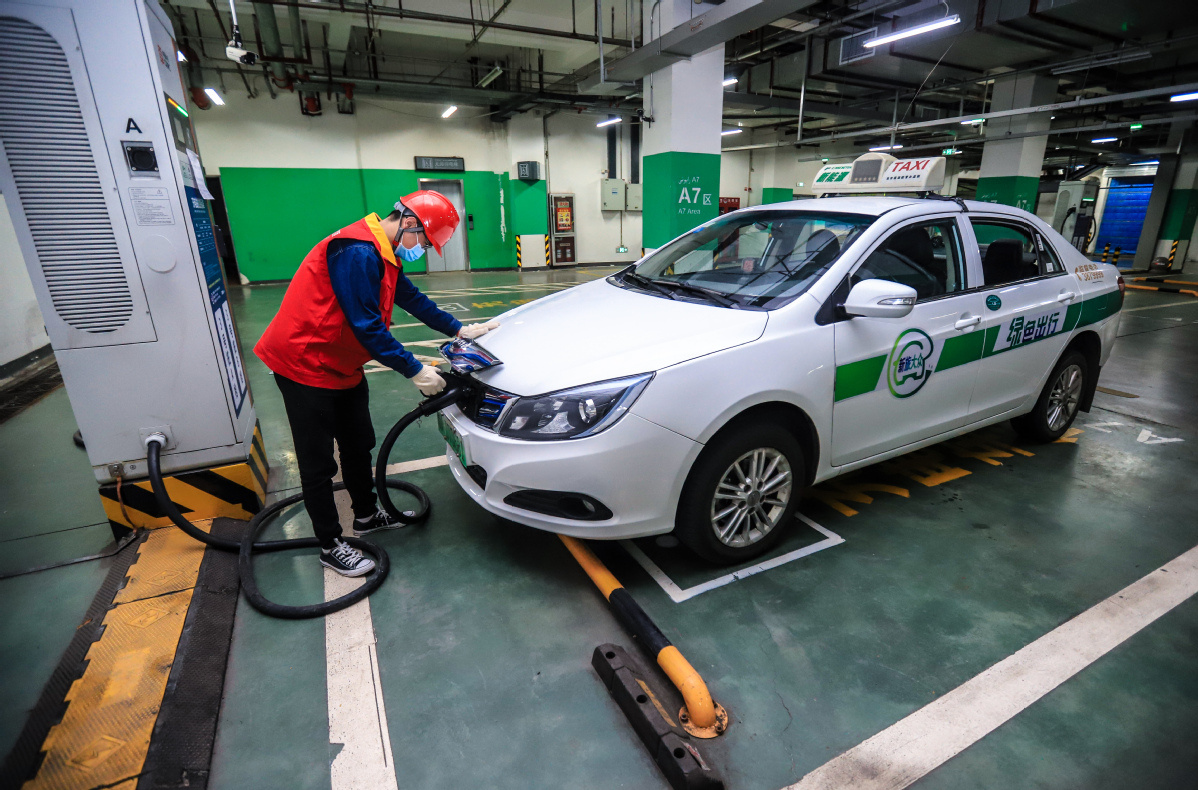 An employee of a power supply company inspects an electric vehicle charger in Urumqi, the Xinjiang Uygur autonomous region, in June. (Photo: China Daily)
BEIJING -- Sales of new-energy vehicles (NEVs) in China posted robust growth in August, as the world's largest auto market steadily expands its recovery, industry data showed Thursday.
About 109,000 NEVs were sold last month, up 25.8 percent year-on-year, according to the China Association of Automobile Manufacturers (CAAM).
In the first eight months, about 596,000 NEVs were sold, down 26.4 percent year-on-year.
CAAM data also showed China's auto market maintained its recovery momentum last month, as increasing demand and strengthening incentives have pushed positive market growth.
The country's total automobile output hit 2.12 million units in August, up 6.3 percent year-on-year, while total sales hit 2.19 million units, up 11.6 percent year-on-year.
China's auto market, hit by COVID-19, began to recover in April thanks to unleashed pent-up demand and encouraging policies, with sales rising 4.4 percent year-on-year. This ended a contraction streak over the past 21 months, according to CAAM.