Snap's shares tumble as user growth falls short of expectations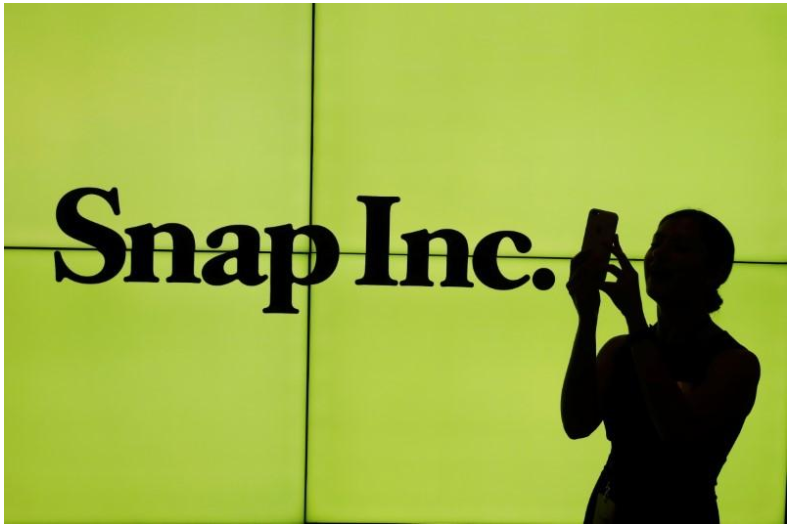 A woman stands in front of the logo of Snap Inc. on the floor of the New York Stock Exchange (NYSE) while waiting for Snap Inc. to post their IPO, in New York City, NY, U.S. March 2, 2017. REUTERS/Lucas Jackson Photo: Reuters
Snapchat-owner Snap Inc (SNAP.N) on Tuesday reported slower user growth than Wall Street expected and said it was redesigning the app, sending shares down about 20 percent on concerns it was being beaten by established rivals such as Facebook Inc's (FB.O) Instagram.
Snap's user growth in the last three months was about half what investment analysts expected. Daily active users rose to 178 million in the third quarter from 173 million in the second quarter. Analysts had expected 181.8 million, according to research firm FactSet.
Chief Executive Evan Spiegel said the company, known for messages that disappear within seconds or hours, was launching a redesign after hearing for years that Snapchat was difficult to understand or hard to use.
"We are going to make it easier to discover the vast quantity of content on our platform that goes undiscovered or unseen every day," Spiegel said in written remarks prepared for a call with investment analysts.
He said that there was a "strong likelihood" the redesign would be disruptive in the short term, but that Snap was willing to take the risk for long-term gain.
In its third earnings report since the company went public in March with a $3.4 billion valuation, Snap posted a net loss of $443.2 million, or 36 cents per share, compared with a loss of $124.2 million, or 15 cents per share, a year earlier.
Wall Street had expected a loss of 32 cents per share, on average, according to Thomson Reuters I/B/E/S.
Snapchat, popular among millennials for the bunny faces and floral tiaras that people can add to pictures, allows users to chat through a series of disappearing photos and videos. Users can also post images and videos as "stories" - ephemeral posts that can be viewed in chronological order and that disappear after 24 hours.