2022 Zhongguancan Forum to begin on Nov 25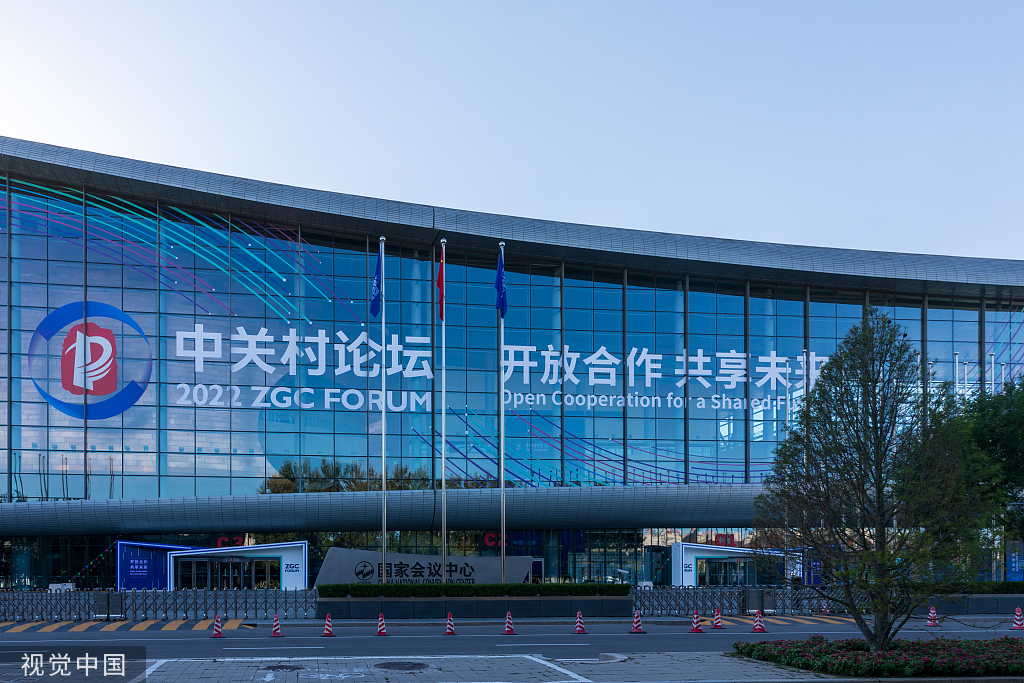 The 2022 Zhongguancun Forum is scheduled to kick off in Beijing on Nov 25, with the theme "Open Cooperation for a Shared Future", according to a press conference of the forum on Friday.

State leaders, foreign dignitaries, heads of international science and technology organizations, diplomatic envoys and business representatives will be invited to the opening ceremony both online and offline.
The China National Convention Center will be the main venue, and 22 overseas branch venues will be set up in 14 countries.
A total of 60 parallel sessions are to be held during the forum, 2.4 times more than that of last year, with a focus on engineering innovation, open-source chips, brain computer interface, energy security, carbon neutrality and other hot topics at the technological frontier.
The forum will invite more than 1,000 guests from over 70 countries and regions, and over 200 foreign government departments, international organizations and institutions are expected to take part.
More than 110 of the world's top scientists and experts will join the discussion at the forum, the report said.
The International Technology Trade Fair on ZFC Forum is also set to open, attracting more than 2,000 organizations from nearly 40 countries and regions, with over 3,000 high-tech achievements and innovative projects seeking cooperation via the platform.