PSA seeks Opel refund from GM over CO2 emissions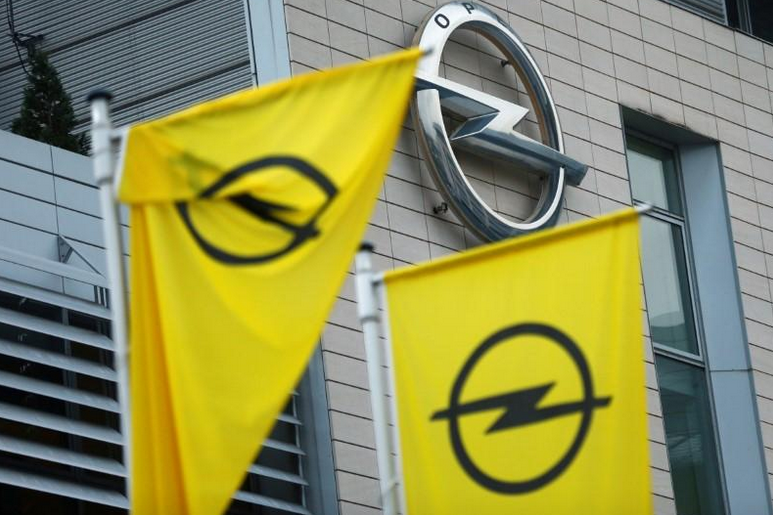 Flags with the Opel logo are seen at the Opel headquarters in Ruesselsheim, Germany November 9, 2017. REUTERS/File Photo
Peugeot maker PSA Group, which paid General Motors 1.3 billion euros for Opel, now wants about half of the money back after discovering the full extent of its CO2 emissions challenges and exposure to European fines, sources told Reuters.
PSA (PEUP.PA), which completed the acquisition in late July, said earlier this month it will need to move Opel models onto its own more fuel-efficient technology faster than planned, in order to cut carbon dioxide emissions before new EU limits are phased in from 2020-21, backed by hefty penalties.
The French carmaker has told GM (GM.N) it believes it is owed more than half a billion euros and intends to pursue a legal claim on the grounds that it was misled about Opel's emissions strategy, two people familiar with the matter said.
PSA is seeking 600-800 million euros, according to one.
The companies have discussed the grievances raised by PSA, which has yet to initiate a formal claim, sources close to both manufacturers said.
"We are not aware of any claim submitted by PSA regarding future CO2 targets and we cannot speculate on issues that have not been raised with us," GM spokesman David Caldwell said. He declined to say whether Opel emissions had been discussed.
"PSA undertook a robust due diligence process including their employees and many experts and lawyers," Caldwell said. "We provided them with substantial information."
PSA spokesman Bertrand Blaise declined to comment. The group's shares fell 3.9 percent to close at 17.30 euros, while GM was down 2.1 percent at $43.98 as of 1620 GMT.
Carmakers are scrambling to reduce carbon emissions by the 2021 deadline, when their individual EU-imposed limits will fall to an average 95 grammes per kilometer from 130 grammes today. A decline in diesel sales is complicating their task, as consumers switch to less fuel-efficient gasoline cars.
The challenge is sparking big investments in smaller engines and new powertrain technologies, from battery-powered cars to rechargeable hybrids. For those who miss their targets, fines of 95 euros per vehicle, per excess gramme of CO2, could add up to hundreds of millions of euros annually.
PSA believes GM misrepresented Opel's CO2 challenges and emissions trajectory during negotiations and due diligence prior to the March acquisition deal and its formal closing on July 31.