Sales of 5G phones to take off in 2020
chinadaily.com.cn
1578905729000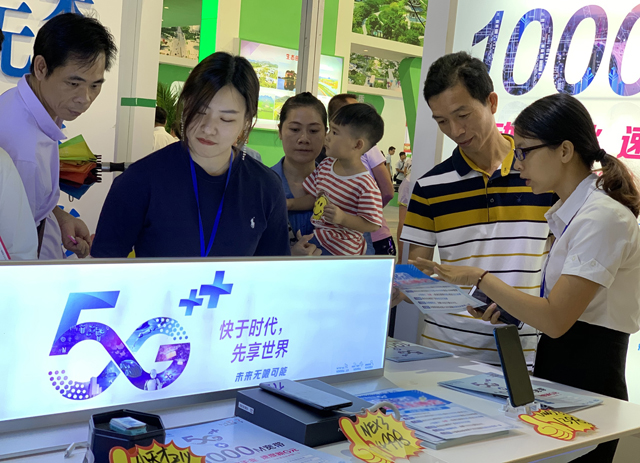 File photo: VCG
The 5G phones will cost less than 1,500 yuan by the end of this year, and their sales are expected to exceed 4G phones in 2020, said a report by China Mobile.

Wang Hengjiang, deputy general manager of China Mobile Terminal Company, said the 5G phones will witness a market explosion with a scale of over 150 million units this year, and more than 10 phone brands plan to release 5G phones in 2020, creating about 100 new phone models.
In the first quarter, from January to March in 2020, phone vendors will release high-priced flagship 5G phones, and the price will fall to around 2,000 yuan in the second quarter.
The 5G phone is expected to cost less than 1,500 yuan in the fourth quarter, priced at 1,000 to 1,500 yuan, according to China Mobile.
The latest report by research firm International Data Corporations said Huawei will lead the global 5G phone market by shipment in 2020, followed by Apple and Samsung.
As the global and domestic smartphone market face continuous contraction in previous three years, China's ambitious 5G plans are regarded as a driving engine to stimulate phone shipments in 2020, IDC said.
"Recent developments in the China market along with anticipation of aggressive activity from the smartphone supply chain and OEMs have caused us raise our short-term 5G forecast," said Ryan Reith, program vice-president with IDC's Worldwide Mobile Device Trackers. "There is little doubt that China will quickly become the lead market in terms of 5G volume."
IDC research noted that smartphone shipment in China will record 0.7 percent growth in 2020, fueled by its 5G industry, ending a three-year-decline in smartphone shipment.
Mobile phone shipments in China fell to 389 million units, a 6.2 percent drop in 2019, while the 5G phones registered comprehensive growth, with 13 million units shipped last year, according to the China Academy of Information and Communications Technology.