Decoding BRICS: What has economic cooperation achieved?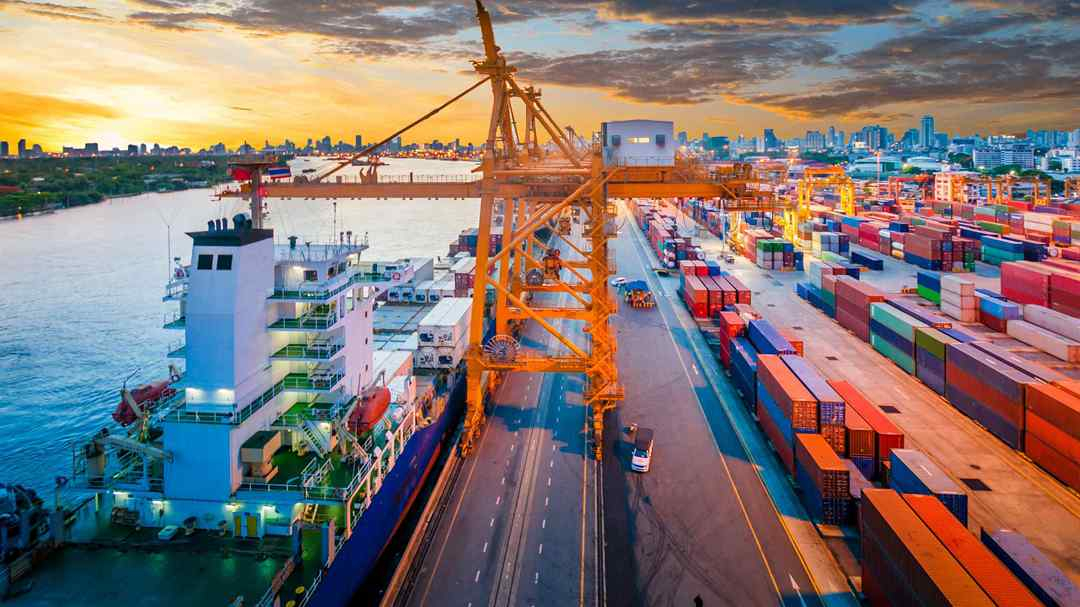 (Photo: VCG)
BRICS – An increasingly important contributor to global economic growth
BRICS countries have strengthened cooperation and reaped the benefits over the past decade.
In 2009, when the first BRIC summit was held, the GDPs of Brazil, Russia, India, and China ranked eighth, 12th, 11th and third, respectively, according to IMF data. By 2017, the rankings of the four founding members were eighth, 12th, sixth and second, respectively, with China and India leading the growth.
Over the past decade, the combined BRICS GDP has grown by 179 percent, and total trade of the member nations has expanded by 94 percent.
With rapid development, the bloc has also been a powerful driver for the global economy.
From 2008 to 2017 the world's average growth rate was around one percent, but that of BRICS nations was about eight percent. BRICS' combined GDP contribution to the world economy almost doubled from 12 percent to 23 percent over the period.
Strive for shared prosperity
The common goal of shared prosperity and economic cooperation has been a solid foundation for multilateral relations among the member states.
Over the decade, BRICS countries have paid concerted efforts to facilitate the free flow of goods and investment, enhance market integration, and strengthen cooperation in various areas including trade, finance, infrastructure and technologies.
To achieve that, a slew of agreements have been signed, showing the desire of governments to mechanize and systematize a cooperation framework that is open, inclusive, wide-ranging and mutually beneficial, so as to accelerate the implementation of specific cooperation initiatives.
Trading fruits reaped
The concerted efforts have paid off, evidenced not only by fast economic growth, but also the expanding trade and investment flows between the member counties and the flourishing economic cooperation projects across a range of sectors.
Fresh data from China's Commerce Ministry shows that in the first half year of 2018, China's trade volumes with other BRICS countries maintained a faster growth than with nations outside the bloc. For example, trade with Russia and Brazil increased 16 percent and 15.4 percent year on year respectively, far outpacing the total average growth rate of 7.9 percent.
China is currently the largest trading partner of Brazil, Russia and South Africa, as well as one of India's major trading partners.
BRICS has also set up institutional financial mechanisms, with the bloc launching an initial funding of 100 billion US dollars in 2014 in contingency reserves to help member countries cope with short-term liquidity pressure and reinforce its financial safety net.
In 2015, the New Development Bank (NDB), the world's first independent multilateral development finance institution established by developing countries, was set up in a bid to support infrastructure construction and other sustainable projects.
Since then, the bank, serving as an important instrument for cooperation among BRICS countries, has extended over five billion US dollars of loans to 21 projects.
BRICS, spending and technology
Another key area for cooperation is e-commerce. Hot sellers on China's e-commerce platforms now include Brazilian pine nuts and propolis, Russian candy and biscuits, Indian handicrafts and spices, and South African grapefruit and red wine.
Data from Russia's E-commerce Association shows that overseas orders received by the country's shopping websites surged to about 245 million last year, with 90 percent coming from China.
In the other direction, more than 500,000 parcels are sent from China to Russia every day. And Chinese cellphone brands such as Xiaomi and Huawei have become popular in Russia and India.
Concrete benefits have also been delivered through cooperation in various sectors among the countries. For example, citizens in some Indian and South African cities are now enjoying the convenience of mobile payment; Chinese drones are helping to improve safety conditions in Brazil's largest city San Paulo; Chinese automakers are investing heavily in South Africa and are localizing their production there.
The list goes on.
Experts say there is enormous potential for wider and deeper cooperation between member states within the bloc, citing huge markets, rich natural resources, economic disparities, favorable policies and active businesses in all five countries.