Fujitsu, Lenovo agrees to PC merger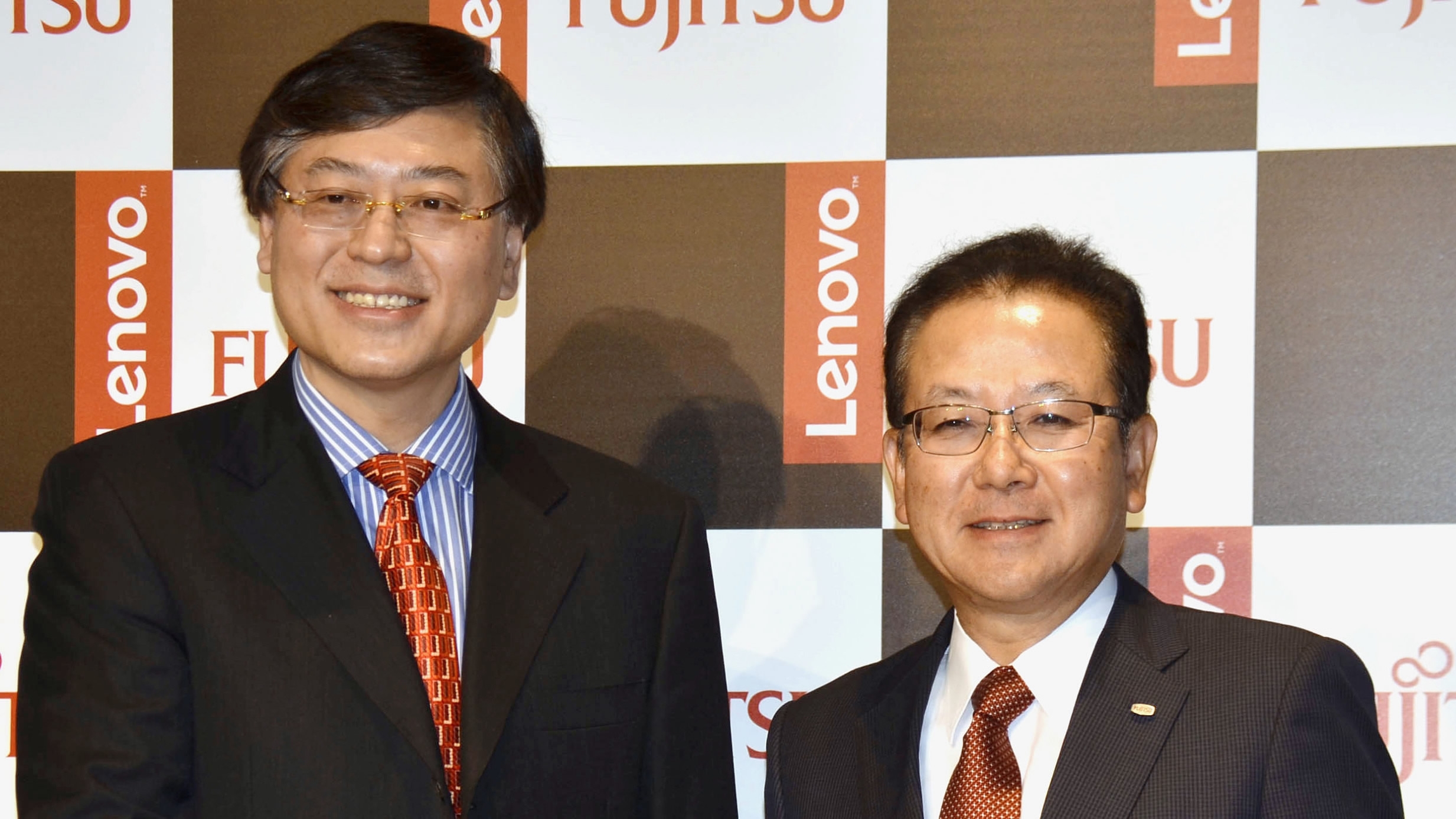 Japan's Fujitsu said on Thursday it had agreed to merge its struggling PC business with Lenovo, giving the Chinese computer giant a controlling share of the business.
Tokyo-based Fujitsu said it had "decided to formally sign a deal" with Lenovo, the world's largest PC maker, and the government-backed Development Bank of Japan (DBJ) on a "strategic partnership" to develop and sell PCs.
Lenovo will hold 51 percent of the shares in Fujitsu's PC subsidiary, while the DBJ will hold five percent, Fujitsu said in a statement.
The deal should allow Fujitsu to pour more resources into its profitable IT services operations, while also pushing ahead with a sweeping restructuring programme that will see 3,200 job cuts.
The decision came after Fujitsu said last month it was in talks with Lenovo over a potential deal, which pushed Fujitsu shares up by 7.8 percent.
After the announcement, however, Fujitsu shares were trading down 2.44 percent at 874.1 yen.
The company had been in talks with Toshiba and Vaio to merge their once high-flying personal computer businesses, but those negotiations failed to result in a deal.
Once-mighty Japanese firms have struggled in the face of stiff competition from lower-cost rivals overseas, including in China and South Korea.
Earlier this year, Taiwan's Hon Hai, better known as Foxconn, took over struggling Japanese electronics maker Sharp after it faced huge losses and mounting debts.