China-ASEAN Expo concludes with record-smashing deal value
Global Times
1631545747000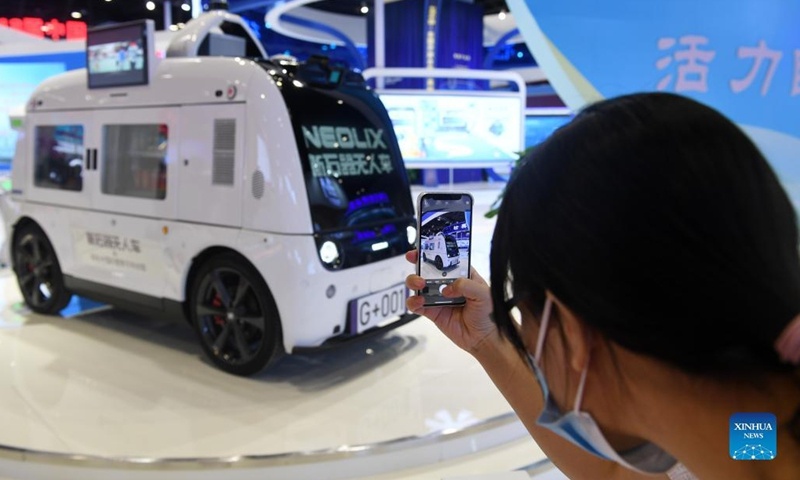 The annual China-ASEAN Expo, a vital platform for cementing China's trade ties with its largest trading partner, set a new record as measured by the total value of signed deals, the event organizer announced at the expo's conclusion on Monday.

Such an achievement attests to the prevalence of bilateral trade dependence over geopolitical woes being hyped by the US, which intends to use ASEAN as a battlefield for its "cold war" with China, experts said.
The 18th China-ASEAN Expo (CAEXPO), held in Nanning, capital of South China's Guangxi Zhuang Autonomous Region, concluded with 179 international and domestic deals, involving over 300 billion yuan ($46.47 billion). The deal value, up 13.7 percent from last year, was the expo's highest on record.
Deals signed at the four-day expo amounted to nearly 1.7 billion yuan apiece on average, with 33 deals worth more than 1 billion yuan and seven worth over 5 billion yuan, the expo's organizing committee said in a statement at the conclusion of the annual event.
The exhibition area for the 2021 CAEXPO totaled 102,000 square meters, with 5,400 booths. This included 905 foreign stalls, an increase of 13.4 percent from the previous year.
A total of 1,502 firms took part in the in-person exhibition, including 397 foreign exhibitors, read the statement. Huawei was also among a selection of the world's top 500 firms and industry heavyweights that were enrolled in this year's expo. In addition, 1,517 firms attended the expo online.
Since China and ASEAN established dialogue relations 30 years ago, bilateral trade has expanded by 85-fold, with the two sides becoming each other's largest trading partner, Foreign Ministry spokesperson Zhao Lijian told a routine press conference on Monday, speaking of an ever-deepening bond between the two good neighbors and friends.
In the first half of 2021, bilateral trade jumped 38.2 percent to top $410 billion and cumulative investment in each other's markets exceeded $310 billion, Zhao said.
The General Administration of Customs, in partnership with the Guangxi regional government, also took the wraps off an index measuring China-ASEAN trade on Saturday. The index stood at 241.09 points in 2020, up 19 percent from 2019 and a surge of 140 percent from 2010.
Over the past three decades, the two sides have jointly sought to push for regional peace and stability and aim for regional development and prosperity, according to Zhao. He noted that China stands ready to work with ASEAN to embrace challenges and press ahead with regional economic integration for there to be a more prosperous 30 years ahead.
The record-breaking deal signing underscores the willingness to cooperate on both parties over concerns among some ASEAN members about China becoming somewhat too competitive, Zhao Gancheng, director of the Center for Asia-Pacific Studies at the Shanghai Institute for International Studies, told the Global Times on Monday.
This would supposedly foil the US' intention of taking advantage of Southeast Asian countries as a battlefield for its counter-China strategy, Zhao from Shanghai stressed, citing US Vice President Kamala Harris' recent trip to Southeast Asia, during which she tried to drive a wedge between China and its Southeast Asian neighbors.
The success of the China-ASEAN Expo indicated that the US attempt to counter China by pitting ASEAN member countries against China is apparently unwelcome and it had failed, he remarked.