China champions unions at internet firms to help protect workers, ensure sustainable growth
Global Times
1630588356000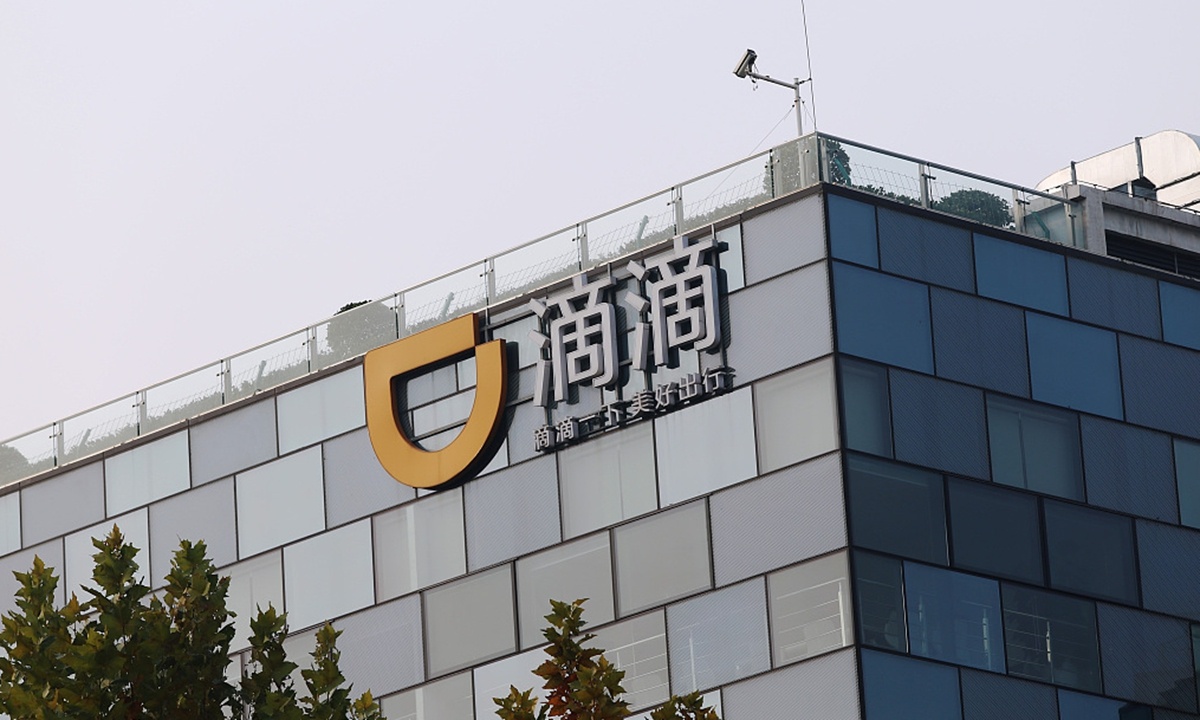 More internet platforms across China are helping workers to establish unions under the guidance of a national labor union, as the country is making every effort to mobilize its gigantic platform economy and ensure that no one is left behind on the road to the epic goal of common prosperity.
The move comes amid the rise of new business models, exemplified by the platform economy in recent years. Truck drivers, ride-hailing app drivers, food and parcel couriers, and other workers relying on internet platforms have become a new yet significant component of the workforce. Protection of their rights has become a hot topic in the country.
Chinese e-commerce firm JD.com established a trade union this week, the Workers' Daily, a newspaper under the Beijing Federation of Trade Unions, reported on Wednesday.
The trade union will provide a platform and stage for employees to participate in the building of the company, and it will also strengthen the care and protection of all employees, so that employees can always feel the "warmth and care" of the organization, said the newspaper.
Meanwhile, ride-hailing firm Didi Global is helping workers establish their first union, according to a Reuters report. The report said that Didi's union, announced on an internal forum last month, will be initially managed by employees at its Beijing headquarters and guided by the All China Federation of Trade Unions (ACTFU), citing two people familiar with matter.
Didi did not comment on the matter when reached by the Global Times.
Delivery platform Meituan did not respond to a Global Times question regarding whether it's considering the possibility of establishing a trade union, but said that it's actively promoting the protection of riders' rights and interests through various forms.
"We will also expand the complaint channels for riders, and continuously optimize and improve their working environment," Wang Xing, founder and CEO, said during a teleconference to release its interim report.
Alibaba did not respond to an interview request from the Global Times on Thursday.
Under government oversight, the establishment of the unions will surely play a better role in protecting the rights of the "more flexible workforce" in the burgeoning platform economy, Li Chang'an, a professor at the University of International Business and Economics' School of Public Administration, told the Global Times on Thursday.
Li said that workers hired by platform firms, such as ride-hailing app drivers, and food and parcel couriers, usually have a more flexible labor relationship with their employers. That makes it more difficult to set up a fixed unit for them as they are highly mobile and predominantly part-time workers.
In July, the ACTFU launched a nationwide campaign to include more workers hired by the country's new business forms, including the platform economy. It aims to ensure that more than 240,000 new grassroots trade union organizations are established by the end of 2022, and more than 16 million newly developed trade union members nationwide will be included.
According to media reports, the operation will last from July 2021 to December 2022. Trade unions at all levels will focus on four groups of workers - truck drivers, online ride-hailing drivers, couriers, and takeaway delivery personnel - and on the top platform companies.
Locally, at its half-year work conference, the Beijing General Labor Union unveiled an implementation plan to push for trade unions among companies known for their expertise in new business models.
The plan is intended to boost the influence of organs the Communist Party of China (CPC) and trade unions, expand the effective coverage of trade unions, and safeguard workers' legitimate rights and interests, the Beijing Daily reported Wednesday.
Online platforms that have 25 employees or more and a CPC organ will be urged to establish trade unions, with major internet platforms and express delivery firms and their subsidiaries and affiliated firms expected to spearhead the effort, said the report.
Such moves are seen as part of wider efforts to direct the platform economy toward more sustainable growth, thereby rendering big tech as a vital contributor to the country's vision to achieve common prosperity for all, Liu Dingding, a veteran industry analyst, told the Global Times.