BFA reports: Asian economy recovers but under shadow of protectionism
Asian economies began to stabilize with good momentum in the past year, thanks to the global economic recovery. But rising protectionism is casting a shadow in 2018 according to three major reports on the continent that were released by the Boao Forum for Asia (BFA) on Sunday.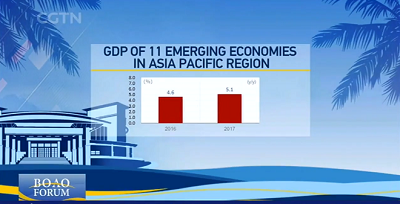 Asia was a global highlight in 2017 with its economic development presenting a picture of general prosperity, according to the BFA Asian Competitiveness Annual Report.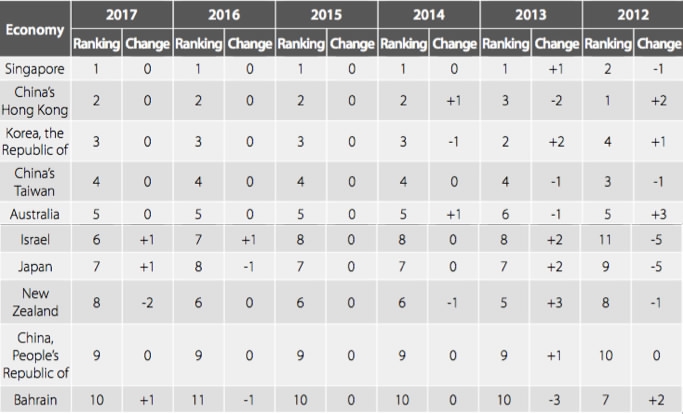 Top 10 Most Competitive Asian EconomiesSource: BFA Asian Competitiveness Annual Report 2018
But in recent years, many major economies in other parts of the world have decreased their trade dependence on Asia, according to BFA Progress of Asian Economic Integration Annual Report.
The capital flow from Asia to the US and European Union, and strengthened capital controls in some Asian economies have been negative for the integration of Asian economic integration, Lin Guijun, vice president of the University of International Business and Economics (UIBE), said at the press conference on Sunday.
Meanwhile, anti-globalization, trade protectionism and populism have been making a great clamor recently and integration can help Asia face these challenges, Zhou Wenzhong, the BFA secretary-general told reporters.
History has shown that protectionism is a dead end and no nation can solve its economic problems through protectionism, Zhou said, noting it is uncertain how long the Trump administration in the US can uphold its tariff approach to trade.
Trump gave the wrong solution to the US' economic problems, which are caused by a low household saving rates and overconsumption, instead of global trade, he said.
"Free trade drives economic growth," Lin said. He emphasized that China will be further open to the global market, citing the first China International Import Expo to be held in Shanghai in November.
Although Asia's economic development and integration are challenged by trade protectionism, the continent still has huge potential if its members can be more open to each other, Zhang Yuyan, director of Institute of World Economics and Politics at Chinese Academy of Social Sciences, said at the press conference.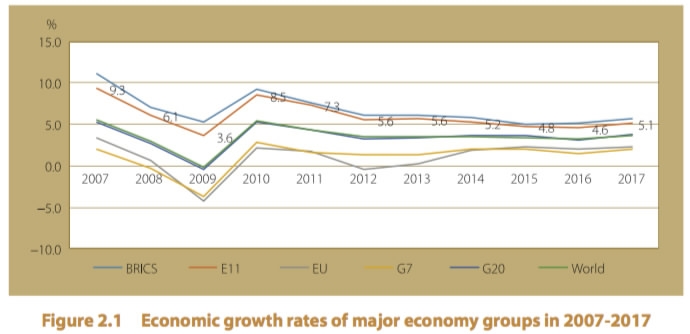 Source: BFA Development of Emerging Economies Annual Report 2018
Emerging markets (not limited to Asia) accelerated significantly in 2017.
E11 - the 11 major emerging-market economies in the Group of 20 - saw 5.1 percent year-on-year GDP growth, the first upsurge since 2011, according to the BFA Development of Emerging Economies Annual Report.