Niki hangs on to slots for now as potential bidders line up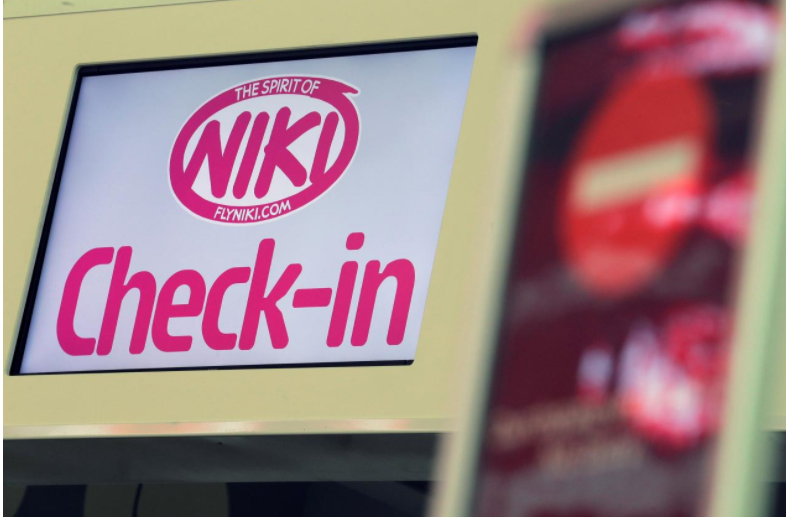 Empty Niki check-in counters are seen at Vienna International Airport in Schwechat, Austria December 14, 2017. Photo: REUTERS
Air Berlin's unit Niki can keep its valuable runway slots while Austria's Transport Ministry examines its insolvency filing, the airspace regulator said amid growing interest in the carrier from potential bidders.
Niki filed for insolvency last week after Germany's Lufthansa, which is buying other parts of Air Berlin, scrapped plans to buy Niki, grounding the airline's fleet and stranding thousands of passengers.
Niki's workers' council chief said on Dec. 15 the sale had to be agreed within seven days as its runway slots, or take-off and landing rights, would be lost after that point.
But a spokesman for airspace regulator Austro Control said no such deadline existed and the slots, among Niki's most attractive assets, would remain untouched for as long as the ministry was looking into the airline's insolvency filing.
"I cannot say anything about the length of the investigation for which there are no designated deadlines. The investigation at the Transport Ministry has been ongoing since (Niki) filed for insolvency," the spokesman said.
Sources told Reuters that British Airways parent IAG was once again interested in Niki.
Other interested parties include its founder and former Formula One champion Niki Lauda, tour operator Thomas Cook and Irish budget carrier Ryanair,
Swiss carrier PrivatAir also voiced interest. "We want to take Niki over in its entirety and save all the jobs, if possible," CEO Thomas Limberger told Austrian paper Die Presse, saying he was under time pressure get an idea of the carrier and arrange financing.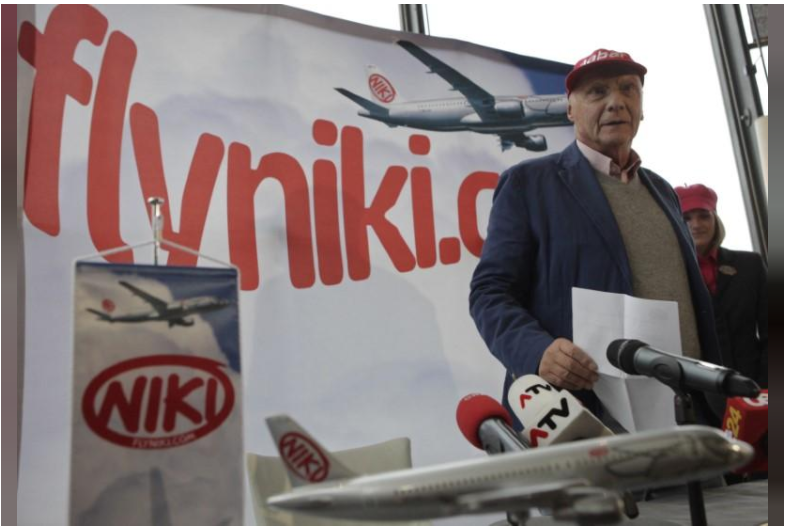 Airline Niki founder Niki Lauda attends a news conference in Vienna November 8, 2011. Photo: REUTERS
Niki's administrator said bidders have until Thursday to submit offers.
The Transport Ministry had no comment as new minister Norbert Hofer, who was sworn in on Monday, had not yet moved into his office as of Tuesday morning, meaning no spokesperson was available to comment on the investigation.
There was no immediate comment from the office of the head of the new government, Sebastian Kurz, when asked if it would continue to look into possible bridge financing for Niki as the previous cabinet had.
Lauda's spokeswoman said he was supposed to meet Transport Minister Norbert Hofer, but declined to give any details.
Lauda said he did not expect any decision on Niki's future to be made before the Christmas holidays.
"Several bids will be made by Thursday, and then on Friday they surely won't say: Mr. Lauda wins," he told German weekly Die Zeit in an interview.
The planes flown by Air Berlin and Niki were leased, and Lufthansa has now taken on many of them from the lessors.
However, should another buyer for Niki be found, Lufthansa will have to lease out some of those planes to the buyer, under an existing deal with the European Commission.