Vodafone to launch 5G in Spain with Huawei
People's Daily app
1560581552000
Madrid (People's Daily) - Spain's first commercial 5G network is set to be launched by Vodafone Spain in collaboration with Huawei on Saturday.
The service will cover 15 cities including Madrid, Barcelona, Valencia, Seville, Malaga, Zaragoza, Bilbao, Vitoria, San Sebastian, La Coruña, Vigo, Pamplona, Gijón, Logroño and Santander.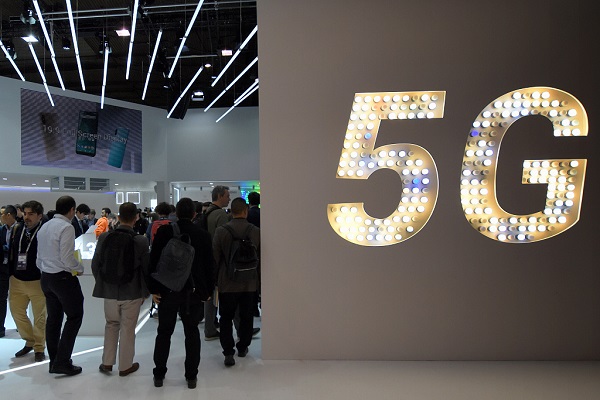 (File Photo: VCG)
Vodafone Spain, which said it will cover 50 pc in its selected markets initially, will offer a download speed of 1 Gbps in the beginning, which will be doubled to 2 Gbps by the end of the year, 10 times more than that offered by the current 4G network. The latency or response time will be reduced up to 5 milliseconds, which will allow a noticeable improvement in online video games.
During the Mobile World Congress, the Hospital Clinic of Barcelona carried out the first tele-assisted operation in the world through 5G network last February. The operation was made possible thanks to the Telestration technique and the 5G network facilitated by Vodafone, through which the doctor could be part of the operation that was performed more than five kilometers away. In this way, just a few days after making the first 5G call, Vodafone demonstrated its efficacy in a field that aims to revolutionize the field of technology for the coming years. All this thanks to a mobile network that stands out for a virtually non-existent latency, which favors the development of the Internet of Things and smart cities.
Tony Jin Yong, General Manager of Huawei Spain, said last month that Huawei would continue to invest in 5G and cybersecurity.
"In 2018 alone, we spent $800 million on R&D for the development of 5G and we estimate that in the next 5 years we will reach a total investment of $100,000 million. We are working with our partners in the main sectors of the industry in order to guide innovation toward an intelligent and totally-connected world," he said.