German real estate giant to swallow rival in $6bn deal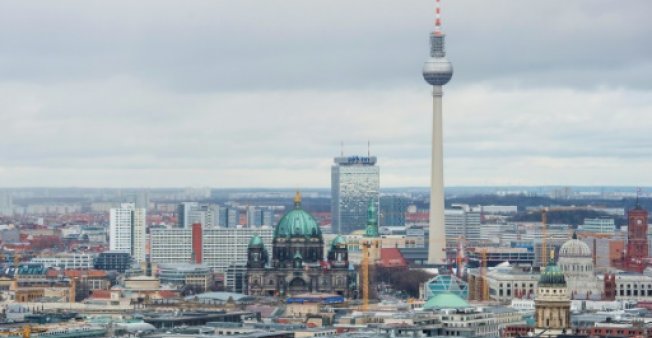 German real estate giant Vonovia is looking to take over Austrian rival Buwog, which own flats in Berlin and Hamburg. (Photo: AFP)
FRANKFURT AM MAIN - Germany's number one real estate group Vonovia on Monday said it has launched a cash bid for smaller rival Buwog, in a friendly takeover that would value the Austrian apartment owner at 5.2 billion euros ($6.1 billion).
In a joint statement, the landlords said they had signed a "business combination agreement" that would see Buwog shareholders offered 29.05 euros in cash per share -- some 18 percent above the closing price on Friday.
Details of the offer are to be published in February, with Buwog executives giving their early backing to the deal.
Buwog CEO Daniel Riedl said "the value and the growth prospects" of the Austrian firm were adequately reflected in the offer.
"Subject to the legal and substantial examination of the offer document, we will recommend to our shareholders to accept the offer."
The mammoth deal would bring savings of some 30 million euros a year and add a further 49,000 apartments to Vonovia's 350,000-strong portfolio, according to the companies.
More than half of Buwog's flats are located in Germany, including in the "dynamically growing cities" of Berlin and Hamburg.
The takeover would also see Vonovia bulk up its Austrian presence thanks to Buwog's properties in Vienna, Graz, Klagenfurt, Salzburg and Villach.
"Buwog is an excellent fit for our company: the housing stocks complement each other perfectly in Germany and Austria," Vonovia chief executive Rolf Buch said.
The deal comes amid a wave of mergers and acquisitions in Germany's real estate sector in recent years, as market players seek to take advantage of low interest rates.
In 2016, Vonovia's lengthy battle to get its hands on homegrown rival Deutsche Wohnen collapsed after it failed to secure enough shareholder support for the record 14-billion-euro deal, which would have created a real estate behemoth in Germany.
Investor response to the Buwog deal was muted, with Vonovia shares gaining 0.5 percent in early morning trading in Frankfurt, underperforming the DAX index of leading shares that was up 1.2 percent.