Boeing works on 'enhancement' of engine parts in response to NTSB recommendations
SAN FRANCISCO, Nov. 19 (Xinhua) -- U.S. aircraft manufacturer Boeing Company said Tuesday it is working on the "enhancement" of engine spare parts for its 737 NG (Next Generation) airplanes in response to recommendations from federal aviation regulators.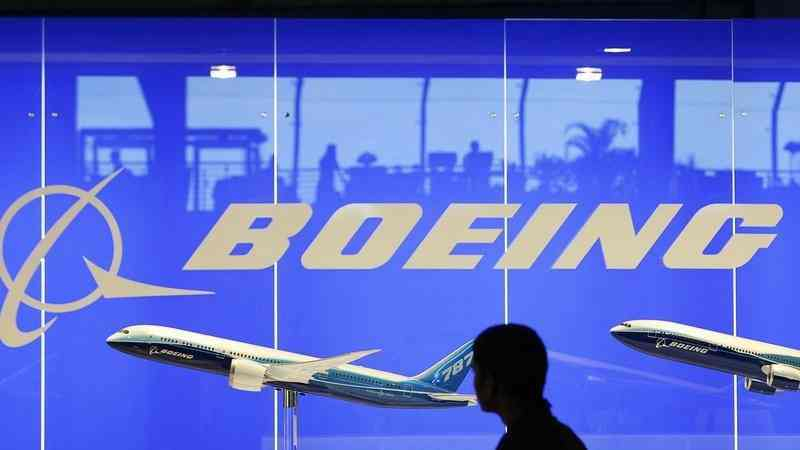 File photo: CGTN
Boeing said it is taking actions to support engine manufacturers' recommendations for fan blade inspections to avoid the re-occurrence of a fatal accident in 2018 that killed one female passenger.
The U.S. National Transportation Safety Board (NTSB) determined after an investigation that the fractured fan blade from a CFM-56-7B engine of the Southwest Airlines Boeing 737-700 NG led to the engine inlet and fan cowl separating and subsequently damaging the fuselage near a cabin window.
The NTSB issued seven safety recommendations for Boeing and engine manufacturers to redesign the engine parts for the 737 aircraft.
"This accident demonstrates that a fan blade can fail and release differently than that observed during engine certification testing and accounted for in airframe structural analyses," said NTSB Chairman Robert Sumwalt on Tuesday.
Boeing said it is committed to working closely with the Federal Aviation Administration (FAA), manufacturers, and other industry partners to implement enhancements that address the NTSB's safety recommendations.
"Enhancements being introduced into the inlet and fan cowl designs to enhance their ability to withstand an engine fan blade out event as well as to increase the overall capability of these structures," Boeing noted.
"Once approved by the FAA, that design change will be implemented in the existing NG fleet over the longer term," said the company.
The airplane giant insisted that 737 NGs are safe to continue operating normally because the issue has been completely mitigated by the fan blade inspections.
It stressed that the defect had nothing to do with the troubled 737 MAX jets, which have been grounded globally since March in the wake of two deadly air crashes involving the 737 MAX aircraft in five months.
"This issue is limited to the 737 NG and does not affect the 737 MAX," Boeing said.