CNOOC oil, gas production hits record high in 2020
chinadaily.com.cn
1616735896000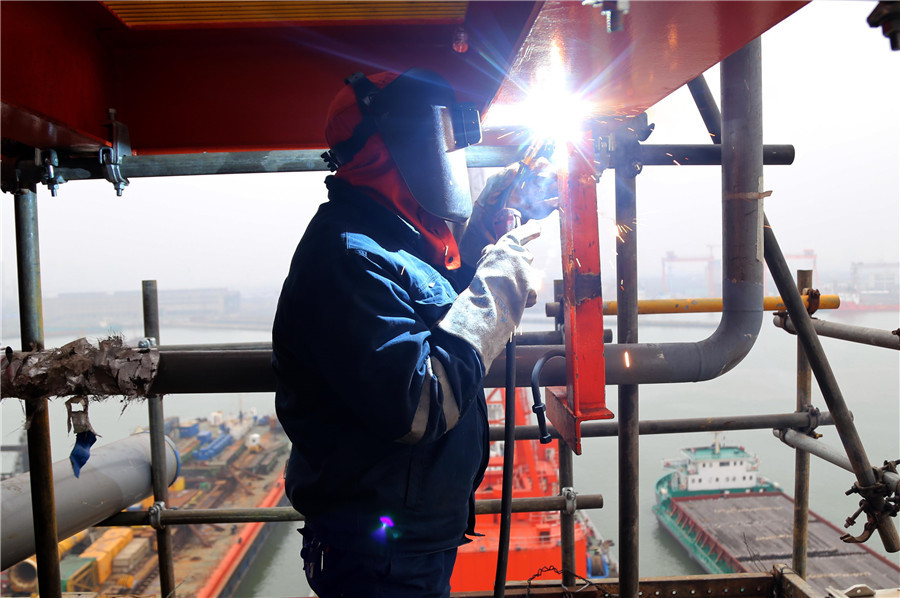 CNOOC Limited said on Thursday the company's oil and gas reserves and production hit a record high in 2020, with cost decreasing to a 10-year low.
The company's proved reserves hit a record high of 5,373 million BOE, and the reserve life remained stable at a level above 10 years for four consecutive years, laying a solid foundation for future production growth, it said during its announcement of its 2020 annual results for the year ending Dec 31, 2020.
During the year, net oil and gas production continued growing and the decline rate of the producing oilfields was under control. The company's net oil and gas production also hit a record high of 528.2 million BOE, it said.
The company reduced the costs throughout the entire exploration and development process by optimizing work deployment, strengthening on-site management, and conducting technology upgrades. In 2020, all-in cost decreased to $26.34 per BOE, down 11.6 percent year-over-year,hitting a 10-year low, and operating cost was $6.90 per BOE, down 6.7 percent year-on-year, hitting a 13-year low, which continued to consolidate the cost competitiveness of the company and demonstrated the excellent management and execution capacity of the management.
Oil and gas sales revenue reached 139.6 billion yuan ($21.4 billion), and the net profit 24.96 billion yuan, it said.

During the period, leveraging its stable financial position and strong free cash flow, the company maintained a high level of investment with capital expenditure of 79.5 billion yuan and fully guaranteed the implementation of oil and gas exploration and development businesses.
"In 2020, faced with a challenging and complex external environment, we strengthened our confidence in development, faced up to the difficulties, and adopted various measures to achieve better than expected annual results," said Wang Dongjin, chairman of the company.
"In the future, we will continue to focus on promoting high-quality development, actively respond to new challenges, take the initiative to seize new opportunities, and strive to achieve high-quality, sustainable, safe and low-carbon development and constantly enhance our capability to create value, and thereby provide greater returns to shareholders."
The company focused on large and medium-sized oil and gas discoveries and strived to improve the success ratio of exploration last year, with 16 commercial discoveries made, including Kenli 6-1 and Bozhong 13-2 oil and gas fields in Bohai Bay with proven in-place volume exceeding 100 million tons of oil equivalent; Huizhou 26-6, a medium-sized oil and gas field in the eastern South China Sea; and three new discoveries of oil fields in the Stabroek block of Guyana.
In 2020, the company has also actively responded to the general trend of energy transition and continuously practiced its green and low-carbon development strategy. It has continuously increased the supply of clean energy and promoted the development and construction of key natural gas projects. It has also actively promoted new energy business with focus on offshore wind power.
The company reported a 59 percent plunge in 2020 profit, with a net profit of 24.96 billion yuan, down from 61.05 billion yuan in 2019, as the coronavirus pandemic whacked energy prices and hammered fuel consumption, according to a company statement filed to the Hong Kong Stock Exchange on Thursday.