German shares gain 1.14 percent at start of Friday trading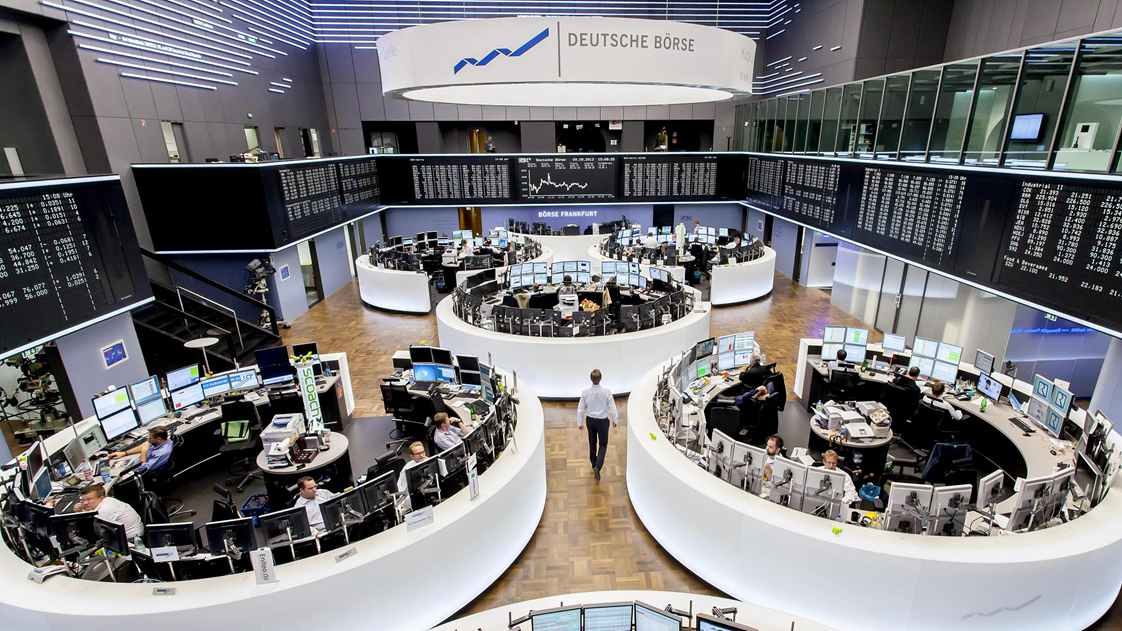 File photo: CGTN
BERLIN, May 8 (Xinhua) -- German stocks were off to a good start on Friday, with the benchmark DAX index rising by 123.17 points, or 1.14 percent, opening at 10,882.44 points.
The biggest winner among Germany's largest 30 companies at the start of trading was German technology giant Siemens, increasing by 5.06 percent, followed by financial service provider Wirecard with 4.01 percent and carmaker Daimler with 2.18 percent.
On Friday, Siemens announced that revenues in the first quarter of 2020 were "nearly level" with the same quarter a year ago at 14.2 billion euros (15.4 billion U.S. dollars). However, adjusted EBITA (Earnings Before Interest and Tax) fell by 18 percent to 1.6 billion euros, as "all industrial businesses showing effects from the COVID-19 pandemic."
Shares of MTU fell by 1.05 percent. The German aircraft engine manufacturer was the biggest loser at the start of trading on Friday, followed by Germany's largest airline Lufthansa with losses of 0.74 percent.
On Friday, the German Federal Statistical Office announced that exports of German companies in March decreased by 7.9 percent year-on-year to 108.9 billion euros while imports decreased by 4.5 percent to 91.6 billion euros.
The yield on German 10-year bonds went down 0.009 percentage points to minus 0.560 percent, and the euro was trading almost unchanged at 1.0832 U.S. dollars, decreasing slightly by 0.02 percent on Friday morning.