Atlanta airport power outage cost Delta Air Lines up to $50 million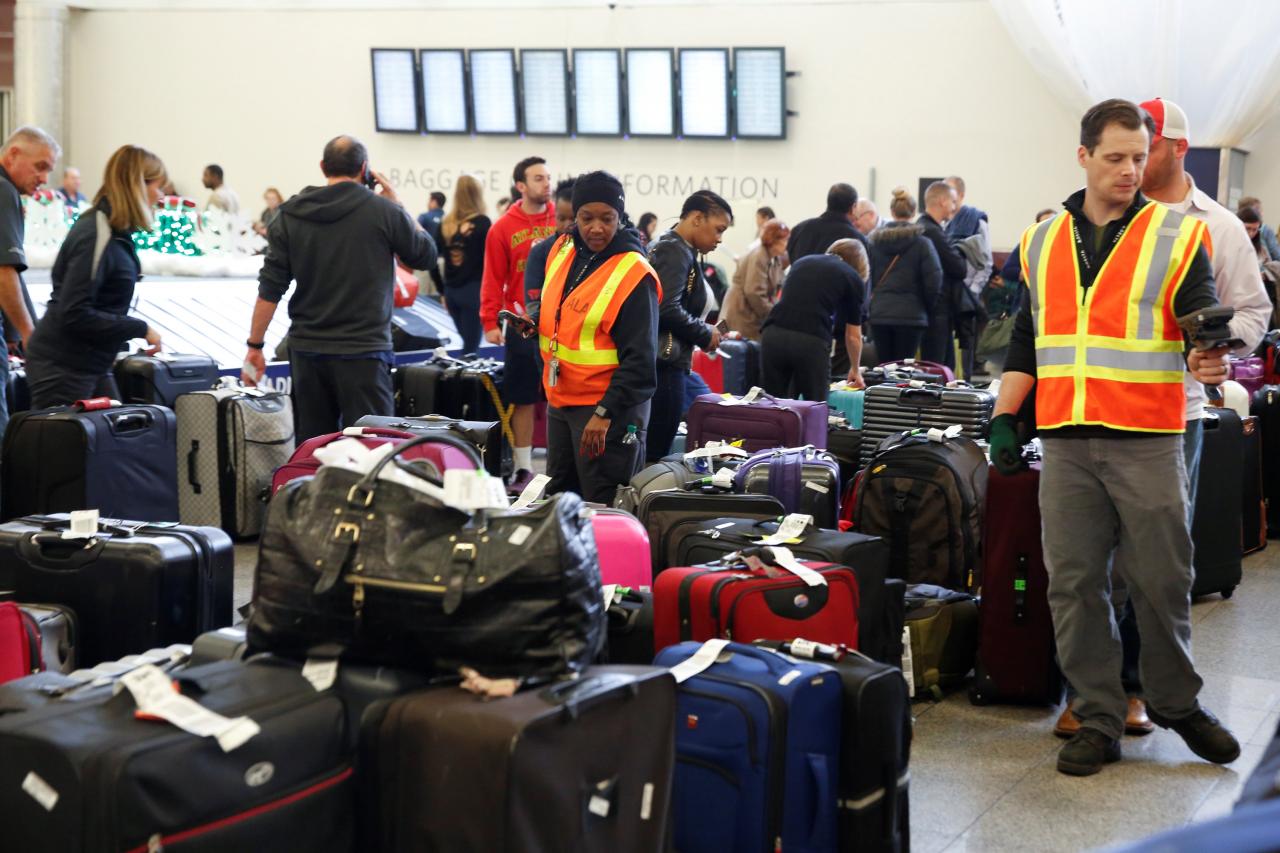 Delta employees help passengers find their luggage, after a paralyzing power outage, at Atlanta's Hartsfield-Jackson International Airport in Atlanta, Georgia, U.S., December 18, 2017. Photo: REUTERS/Christopher Aluka Berry
The 11-hour system outage at Atlanta's Hartsfield-Jackson, the world's busiest airport, cost Delta Air Lines (DAL.N) up to $50 million, a Delta spokesman confirmed on Wednesday, and the carrier said it plans to seek compensation for its losses.
The extent of the power outage that began on Sunday at Delta's most significant hub was first reported by the Atlanta Journal Constitution, following an interview with Delta Chief Executive Ed Bastian.
Bastian told the paper that it was not yet clear where responsibility for the outage fell between the airport or its utility provider, but the carrier would be seeking reimbursement for the losses he estimated to be between $25 million and $50 million.
Georgia Power (GPJA.N), the utility that provides electricity to the sprawling airport that is run by the city of Atlanta, has said the failure was linked to a fire in an underground facility that damaged substations serving Hartsfield-Jackson Atlanta International Airport. The blaze, possibly started when a piece of gear failed, damaged access to a backup system, the company said.
Delta was forced to cancel some 1,400 flights as a result of the system failure.
The outage struck at the onset of one of the busiest travel periods of the year, as airlines typically have significantly more passengers traveling for the winter holiday season.
Industry trade group Airlines for America (A4A) had previously forecast that 51 million passengers would fly on U.S. airlines globally during the 21-day period from Dec. 15 to Jan. 4, up nearly 3.5 percent from the year prior.
Any losses during the busy period, including costs incurred refunding and rebooking passengers, could put a damper on carriers' earlier projected fourth-quarter and full-year earnings.