ODI surge in BRI economies shows ties deepening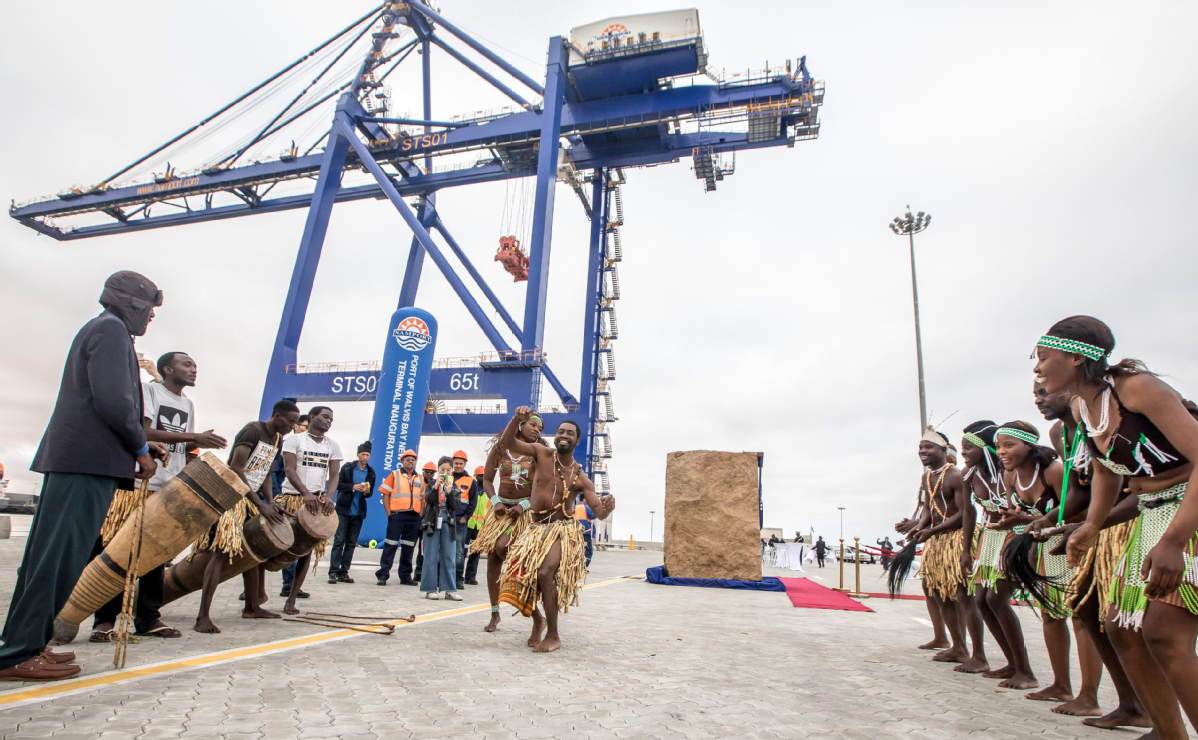 China's non-financial outbound direct investment in economies participating in the Belt and Road Initiative was almost $16 billion in the first 11 months of 2020, up almost 25 percent year-on-year, according to the latest data from the Ministry of Commerce.
The corresponding full-year figure for 2019 was a tad more than $15 billion. The full-year figure for 2020 is yet to be confirmed.
China's ODI in BRI economies in 2020 could have been higher than $16 billion but for COVID-19 disruptions.
This demonstrates solid economic and trade cooperation between China and BRI economies, which will deepen in the coming years, analysts said.
China's overall non-financial ODI, however, fell 3.1 percent year-on-year to 659.36 billion yuan ($102 billion) in the first 11 months of 2020.
China's non-financial ODI in BRI economies accounted for nearly 17 percent of overall ODI, up 3.9 percentage points on a yearly basis, according to the MOC.
Qi Xin, director of the Belt and Road Economic and Trade Cooperation Institute, which is part of the ministry's Chinese Academy of International Trade and Economic Cooperation, attributed the "dazzling achievements" to three main factors: China's quick economic recovery from the damage caused by COVID-19; the country's subsequent contribution to global economic recovery, and the solid foundation for cooperation laid by both China and BRI economies over the past few years.
"Despite the coronavirus impact, cooperation between China and BRI economies shows great resilience," Qi said.
"Thanks to China's rapid economic recovery, its economic potential has been bolstering its ODI and economic cooperation with foreign countries."
Since the pandemic outbreak, China has been providing medical supplies and assistance to BRI markets. This helps them to control the disease and facilitates their economic recovery, Qi said.
China has provided more than 280 batches of anti-COVID-19 emergency supplies to more than 150 countries and international organizations, Qi said.
She highlighted certain policy measures of China that support economic and trade cooperation. Such measures pay close attention to difficulties such as disruptions and challenges Chinese enterprises face while operating overseas during the pandemic.
China's proactive measures help Chinese enterprises to overcome problems in BRI economies and resume business activities overseas even as the pandemic rages, Qi said.
Bai Ming, deputy director of the CAITEC's international market research, said the continuous uptrend in China's ODI in BRI economies despite COVID-19 is a testimony to the depth of the roots of economic and trade cooperation between China and BRI economies.
The impact of COVID-19 on ODI activities is expected to be temporary and will not interfere with Chinese enterprises' long-term investment decisions in BRI economies.
Bai also said Chinese enterprises have, over the past few years, inked agreements worth a large amount of ODI in BRI countries. Such projects will likely proceed and make significant contributions to local employment, tax revenues and economic development.
The potential for trade and economic cooperation among BRI economies is huge as those concerned are eager to drive up economic development and improve livelihoods, he said.
China's commitment to further opening-up and multilateralism, reflected by the recent signing of the Regional Comprehensive Economic Partnership agreement, and its intention to join the Comprehensive and Progressive Agreement for Trans-Pacific Partnership, will also inject new impetus into BRI-related economic and trade cooperation, he said.
Qi said new opportunities for BRI-related economic and trade cooperation are arising as the global economy is expected to recover from the damage caused by the novel coronavirus, thanks to vaccines and virus-containment measures.
The pandemic has had an adverse impact on many traditional businesses, but also spawned new business models in the digital economy, the green economy and the healthcare sector. These are the new bright spots in the BRI firmament, Qi said.