OFDI shows growth potential in 2019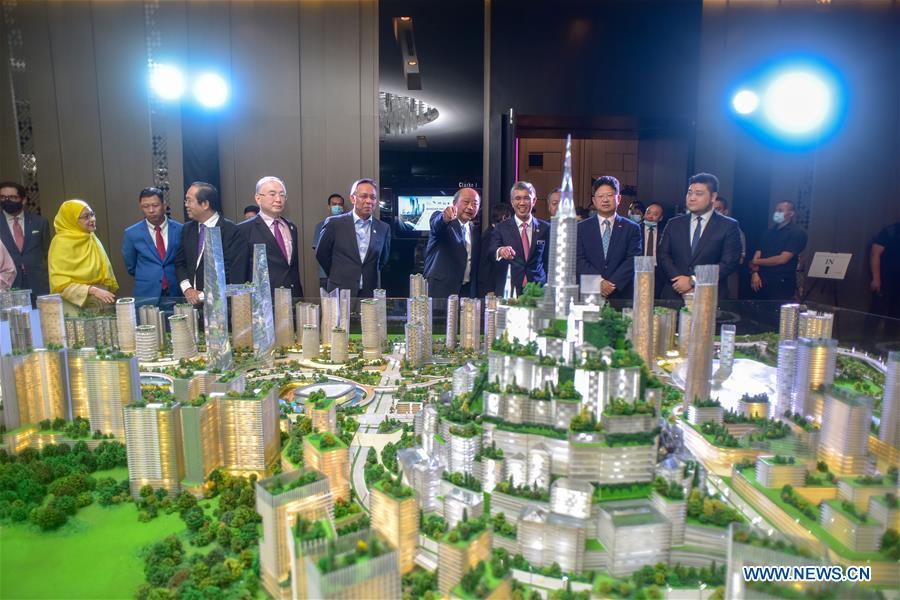 Guests listen to an introduction about the Bandar Malaysia project in Kuala Lumpur, Malaysia, on Sept 15, 2020. The development of a major Malaysian business district by a consortium which includes a major Chinese company took off following a deposit and advance payment ceremony on Sept 15. (Photo: Xinhua)
Outward foreign direct investments from central State-owned enterprises showed strong growth momentum in 2019, while local enterprises still contributed a large share of year-end OFDI stock, according to a report the Ministry of Commerce, the National Bureau of Statistics and the State Administration of Foreign Exchange jointly released on Wednesday.
In 2019, OFDI from China's Central SOEs and organizations increased 18 percent year-on-year to $27.21 billion, while that from local enterprises was $89.74 billion, a drop of 8.7 percent on a yearly basis.
The year-end non-financial investment stock from local enterprises was $785.55 billion, accounting for 40.4 percent of the national total, while non-financial OFDI flow of local enterprises accounted for 76.7 percent of non-financial flow nationwide, decreasing 4.3 percentage points from 2018.
OFDI from Guangdong province, Shanghai and Shandong province were ranked in the top three in 2019.