Huawei signs 50 5G commercial contracts
People's Daily app
1561456490000
Huawei has signed 50 commercial contracts to build and operate 5G telecommunications infrastructure and shipped more than 150,000 base stations, the Chinese telecom giant said Tuesday.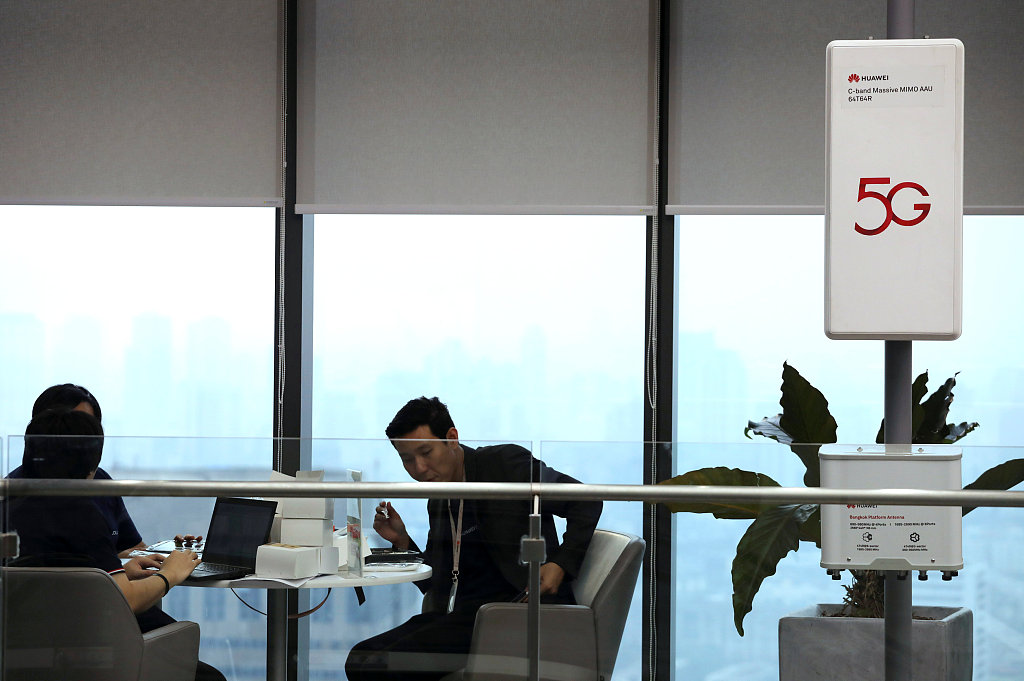 A Huawei 5G device is pictured outside an exhibition in Bangkok, Thailand January 30, 2019. (File photo: VCG)
Huawei managing director Ding Yun said during the Mobile World Congress 2019 in Shanghai that two-thirds of the 5G commercial launches constructed in the first half of the year were assisted by Huawei.
5G is rapidly promoting the comprehensive digital transformation of the economy and social efficiency. All series of modular Huawei products have provided operators with environmental, confluent and extremely simple commercial networks, said Ding.
Based on the 5G network, Ultra HD operations such as AR and VR have brought mobile videos to a new level.
(Compiled by Bao Han)