Automakers steer way through chip shortages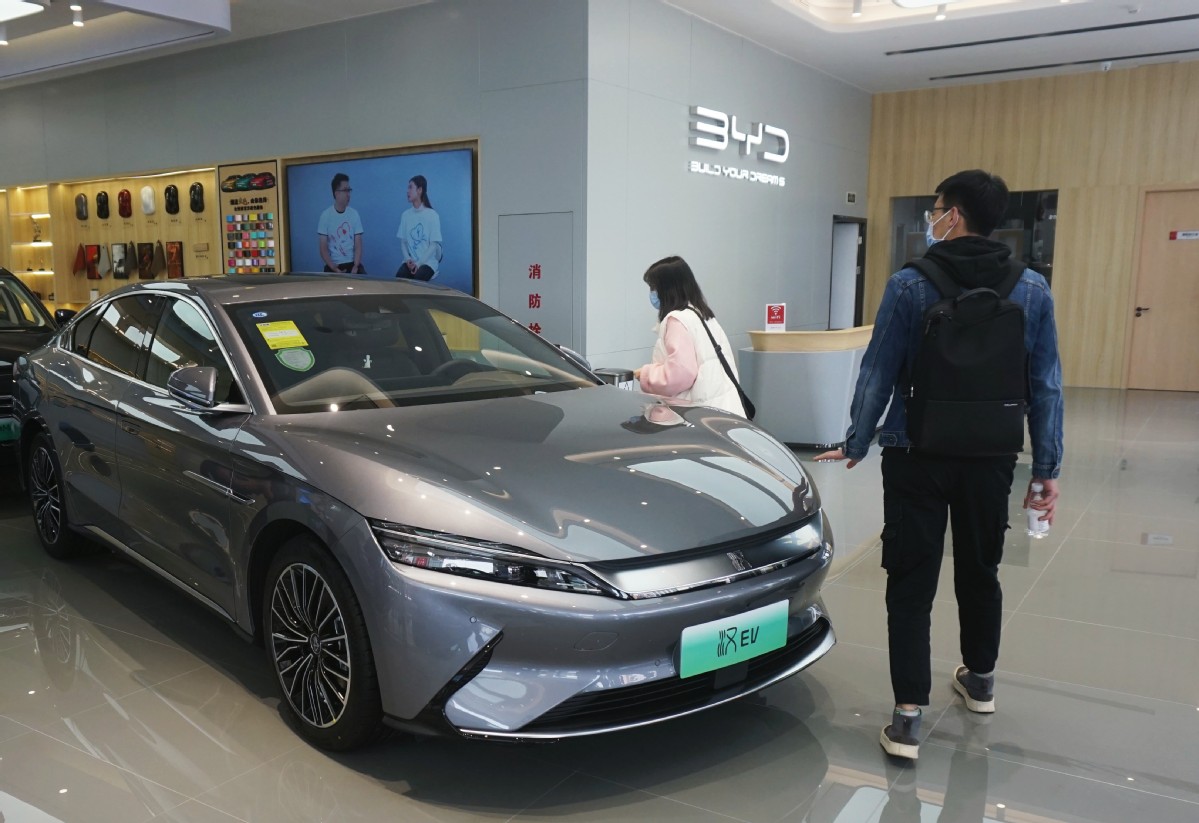 The automobile industry has become one of the most affected by the global chip shortage, which started from the end of 2020. This, in turn, is reshaping the automotive landscape in terms of supply chains, technology and industrial planning, experts said.
"As the current situation shows, increasing chip production capacity will not immediately solve the supply chain crisis plaguing auto companies," said Zhu Yulong, an automotive electronics engineer.
In view of the time it takes, starting from the construction of an auto chip manufacturing facility to auto chip production and installation, the newly expanded production capacity by some major chipmakers-including Taiwan Semiconductor Manufacturing Company, or TSMC, Infineon and Intel-can only be realized after 2023, according to industry insiders.
Xu Daquan, executive vice-president of Bosch China, said in the short term, it does depend on "rushing to purchase", adding that car production this year will remain constrained by chip shortages.
Experts from the China Association of Automobile Manufacturers predict that the chip shortage will be alleviated by the end of 2022, but "a small-scale shortage will be normal "in the future.
For car companies that may not be able to get the chips they need, a "sit and wait" attitude is not feasible. So they found workarounds.
Some automakers cope with the chip shortage through production cuts and structure optimization.
Specifically, some car companies are reallocating production capacity, shifting limited resources to higher-end models with higher profits and best-selling models.
There are also some automakers cutting configurations that do not affect safety, but need chips, such as wireless charging, electric lumbar support and digital keys.
Ford, a case in point, said it will sell "semi-finished" vehicles that lack some chips for non-safety-critical functions, and promised to send the chips to its dealers after one year.
Automakers are also trying to change the traditional supply-chain cooperation model and have begun to seek direct cooperation with chip manufacturers. Their aim is to no longer be over dependent on primary chip purchasers.
For example, Chinese new energy vehicle maker BYD is unaffected by the ESP (electronic stability program) shortage, because it produces BSC(brake safety control system) in partnership with Bosch.
Since this year, "becoming their own suppliers" is a part of more car companies' development programs. It will be a trend for automakers to cooperate directly with chip manufacturers in terms of research and development, design and packaging, according to insiders.
Tesla, which was affected by the auto chip shortage, has reduced its dependence on top-tier suppliers through rewriting firmware and using alternative chips. The company's electrical and firmware teams are designing, developing and verifying 19 new micro controllers.
Statistics from Susquehanna Financial Group show that in May, chip delivery time reached 27.1 weeks, or more than six months; the longest since the tracking data was recorded in 2017.
The chip delivery time was around four months in May 2021 and two months in May 2019, according to the group.
Data released by auto industry forecasting firm AFS show as a result of the chip shortage, global auto production had been cut by around 2.23 million units as of June 12.
In comparison with the global chip shortage, the global output of auto chips experienced an overall rise during 2017-21.
According to semiconductor industry research institute IC Insights, the global yield of auto chips reached 52.42 billion pieces in 2021, it was 36.29 billion in 2017.
The exacerbated imbalance between supply and demand has led to the chip shortage, insiders said.
Gu Zhijun, a senior automotive industry analyst, said since the middle of 2021, in addition to their normal order, some automakers and primary purchasers like Bosch have placed extra orders with tier-two auto chip suppliers. They have done this to avoid the problem of misjudging demand like they did in early 2021 and buffer the subsequent chip demand pressure. This, in turn, has made the imbalance between supply and demand more prominent.
German chipmaker Infineon Technologies said it had a backlog of orders valued at 37 billion euros ($39.69 billion) in the first three months of this year, an increase of 19.4 percent from the fourth quarter of 2021. That's more than three times the company's 2021 revenue of 11.06 billion euros.