Lenovo unveils industrial robots, cloud partnership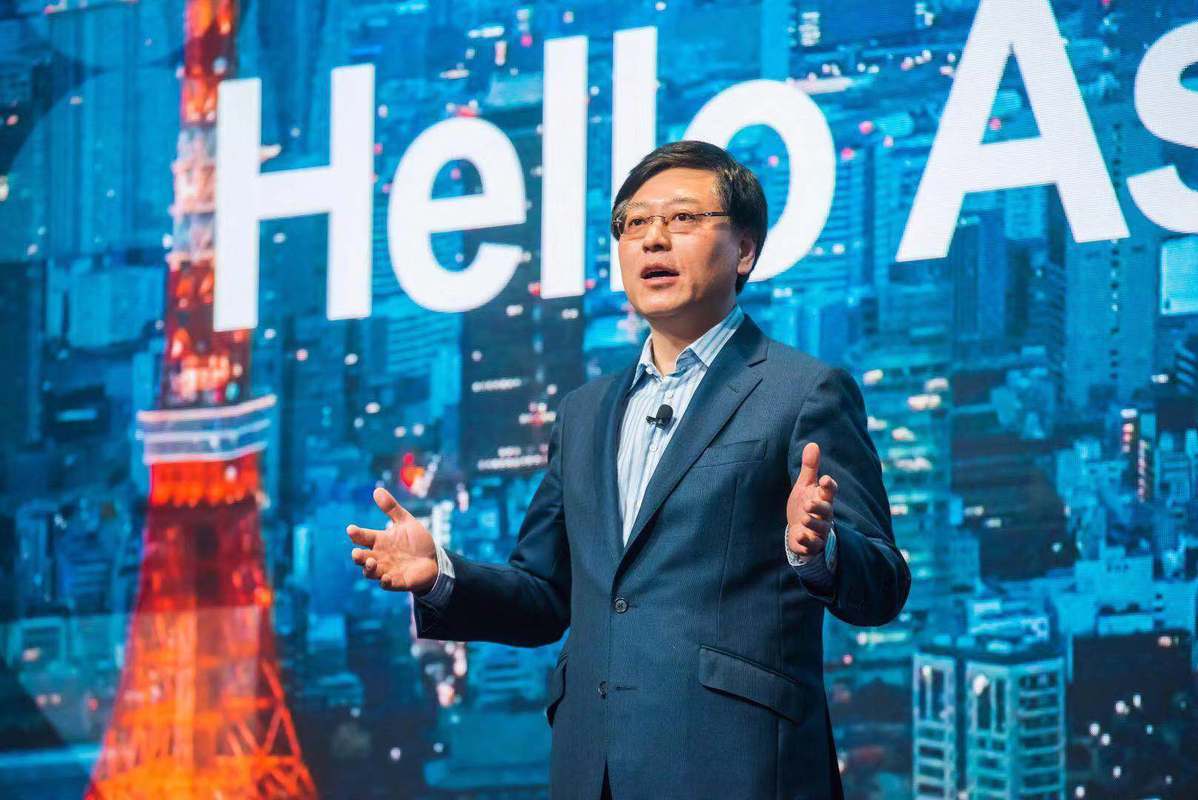 Yang Yuanqing, Lenovo chairman and CEO. (Photo: agencies)
Lenovo Group Ltd has unveiled its first industrial robot, which has already been used in the production of the nation's first homegrown aircraft, as the Chinese tech heavyweight looks to support the nation's efforts to accelerate "new infrastructure" construction.
The Lenovo Daystar Robot is tailor-made for Commercial Aircraft Corp of China, the manufacturer of China's homegrown single-aisle C919 passenger jet. It is part of Lenovo's broader efforts to transform from a personal computer maker into a smart tech solutions and services provider for a wide range of industries.
Rui Yong, chief technology officer of Lenovo, said it took about a year to develop the robot after receiving demand from Commercial Aircraft Corp of China.
With the help of 5G network and edge computing, workers can teach the robots to accurately perform painting work on aircraft via remote control. After a one-time learning, the robots can master the painting techniques, optimize their practices and automatically perform accurate painting in the future, Rui said at the Lenovo Tech World conference, which will end on Thursday in Beijing.
The robot offers a peek into how Lenovo is ramping up its push to pursue opportunities outside of PCs and use cutting-edge technologies to power traditional sectors.
Yang Yuanqing, chairman and CEO of Lenovo, said the company has already received more than 1,000 patents essential for the global standards of 5G, and it is working with partners to apply 5G into more sectors such as manufacturing, city management and transportation.
Lenovo also announced on Wednesday that it has partnered with German tech company SAP for cloud computing initiatives.
According to Yang, the COVID-19 outbreak has increased companies' demand for digital technologies and China's efforts to promote the construction of new infrastructure such as 5G, cloud computing, and artificial intelligence will help enterprises to better cope with the fallout of the epidemic.
Chinese companies have matured in their innovation efforts since the COVID-19 outbreak, and increased their ability to innovate, according to a study by US technology giant Microsoft and market research company International Data Corp.
Sixty-three percent of local organizations that participated in the study said they will further speed up digitalization to ensure business resilience, including launching digital products, introducing digital payments, and embracing e-commerce and automation.
Justin Yifu Lin, a senior economist and honorary dean of the National School of Development at Peking University, said China has advantages in sectors such as artificial intelligence, cloud computing, and 5G. Chinese companies can emerge as global pioneers if they make use of the emerging opportunities and overcome related difficulties, he said.