UAE unveils world's largest man-made desalinated water reserve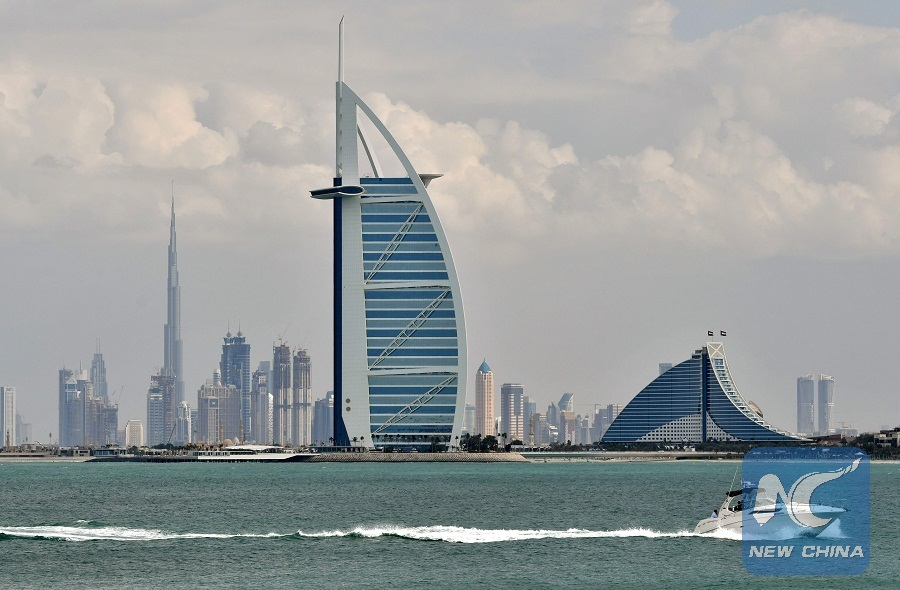 The United Arab Emirates (UAE) unveiled the world's largest reserve of desalinated water. (AFP Photo)
The United Arab Emirates (UAE) unveiled Monday the world's largest reserve of desalinated water.
The system was secured in a network of 315 recovery wells lying up to 80 meters below the UAE's Liwa Desert.
The wells of the reserve are fed by one of UAE's longest water pipeline networks which deliver the water from Shuweihat desalination plant at a rate of 32,000 cubic meters per day over 27 months, said Abu Dhabi Water and Electricity Authority (ADWEA) and the Environment Agency (EAD).
The project was undertaken as a collaborative venture between EAD, ADWEA and its subsidiary About Abu Dhabi Transmission and Despatch Company (TRANSCO).
Saif Saleh Al-Seairi, acting director general of ADWEA, said in a statement that the reserve is a safe network to provide water and is now regarded as one of the most advanced models in the region.
The entire project results from collaboration between multiple stakeholders.
It is an exemplary case study of inter-governmental cooperation based on the principles of eco-friendly and sustainable development, said Razan Khalifa Al Mubarak, secretary general of EAD.
The project aims at promoting Abu Dhabi's water security and resilience through the recharge of ground water aquifers with high-quality desalinated water, which cannot be stored above ground due to contamination.