Didi founders promise to prioritize safety in an apology letter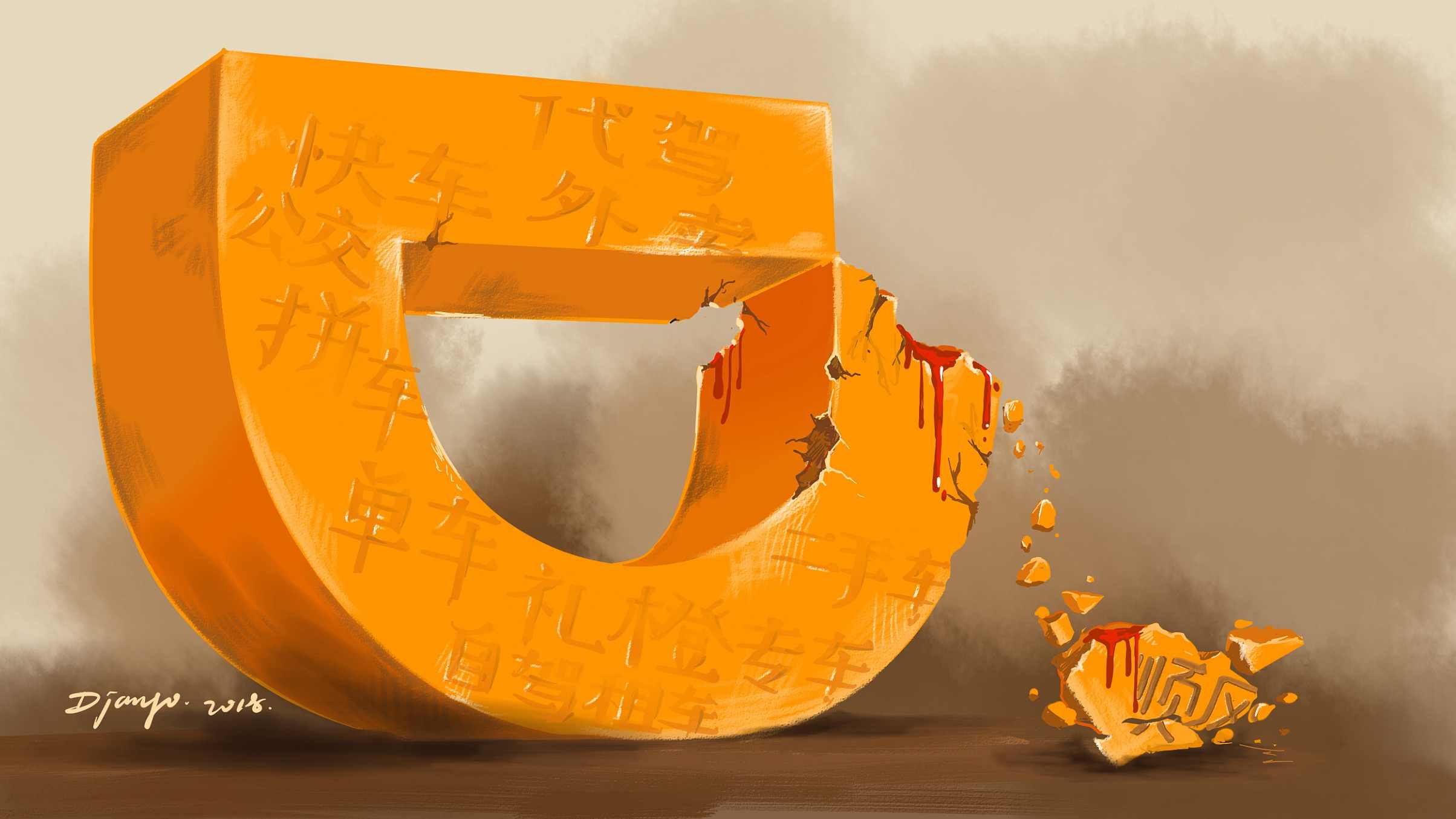 (Photo: CGTN)
Founders of China's largest ride-hailing platform Didi Chuxing on Tuesday released a letter of apology, saying that the company will prioritize safety and indefinitely suspend its Hitch service until there is a safety mechanism that is accepted by users.
The rape and murder of a 20-year-old female passenger by a Didi driver has sparked widespread rage and raised safety concerns about ride-sharing businesses.
Didi made its first public apology the same day when the suspect was arrested on Aug. 25. "We are deeply sorry. We fell short of your expectations, and we have inescapable responsibilities."
The company later removed two executives from their roles, one in charge of Hitch service and the other in charge of customer service.
On Monday, the suspect was officially arrested on suspicion of robbery, rape, and intentional homicide, according to the Yueqing People's Procuratorate.
On Tuesday, Cheng Wei and Liu Qing, the founders of the company, made another apology with remedial measures introduced, claiming that Didi will pay more attention to safety mechanisms.
"Today Didi will stop using scale and growth as our measurement of success. We shall prioritize safety as the most important performance indicator...safety products will see overall upgrades, including the optimization of the SOS Button and Itinerary Sharing functions...the business model of Hitch will be thoroughly reevaluated...we will begin deeper collaboration with law enforcement agencies to establish safety mechanism..."
The Ministry of Transport said that the recent appalling incidents have fully exposed the undeniable operational loopholes of Didi Chuxing. The company did not learn from the former incident nor did it quickly eliminate potential safety hazards.
Chinese authorities pledge to crack down on illegal conduct in the transportation sector, the Internet ride-hailing service in particular. New vehicles and drivers are prohibited from signing up for Hitch, according to the Ministry of Transport.