US stocks open higher as Fed's rate decision lifts market
NEW YORK, June 20 (Xinhua) -- US stocks opened higher on Thursday after the US Federal Reserve decided to hold interest rates steady and hinted at its willingness to cut rates over the remainder of the year.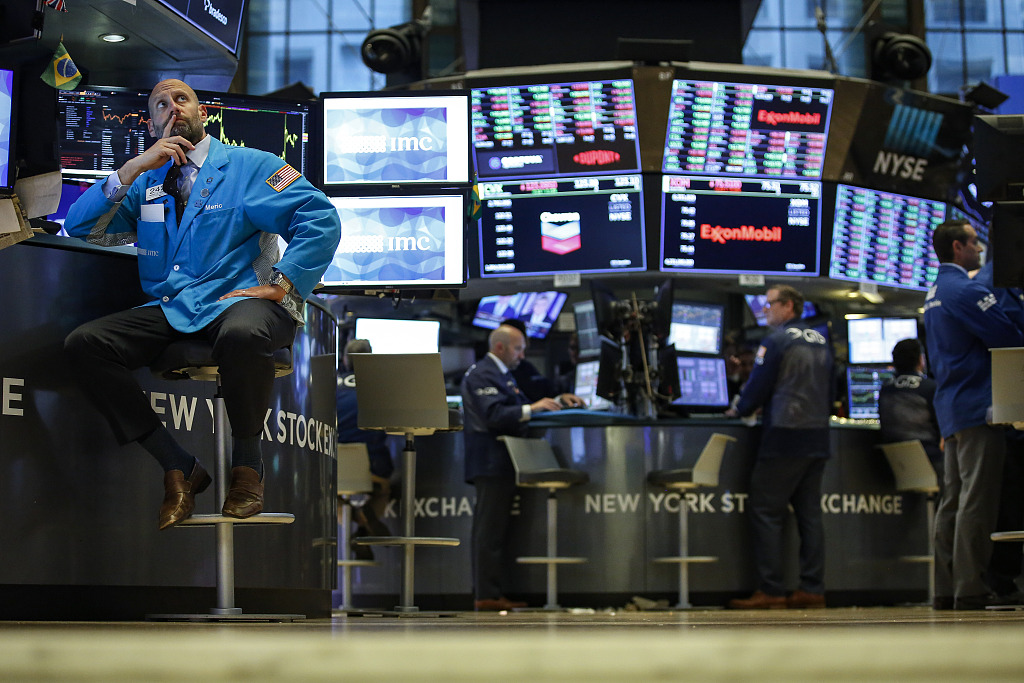 Traders and financial professionals work ahead of the closing bell on the floor of the New York Stock Exchange. (File photo: VCG)
Shortly after the opening bell, the Dow Jones Industrial Average rose 242.79 points, or 0.92 percent, to 26,746.79. The S&P 500 was up 28.75 points, or 0.98 percent, to 2,955.21. The Nasdaq Composite Index increased 96.39 points, or 1.21 percent, to 8,083.72.
Shares of Oracle rose over 6.4 percent, after the California-based software company reported first-quarter earnings that beat market expectations. The results were driven primarily by its IT offerings, cloud and license support services.
Yet shares of Tesla fell nearly 1.6 percent, as Goldman Sachs revised down its price target on the electric vehicle producer's stock to 158 US dollars per share from 200 dollars apiece. The investment bank remained concerned over sustainable demand for the automaker.
Seven of the 11 primary S&P 500 sectors traded higher around early morning sessions, with the health care sector up nearly 1 percent, leading the gainers.
Wall Street has been lifted by US Federal Reserve's loosening stance on monetary policy after a two-day meeting concluded on Wednesday afternoon.
The Fed decided to hold federal funds rate steady at 2.25 to 2.5 percent, yet hinted at possible rate cuts later this year, saying it "will act as appropriate to sustain expansion."
Noting that uncertainties about the economic outlook "have increased," the central bank dropped the "patient" language shown in its previous statements, adding that inflation fell below its objective of 2 percent.