Senate approves bill rewriting post-crisis bank rules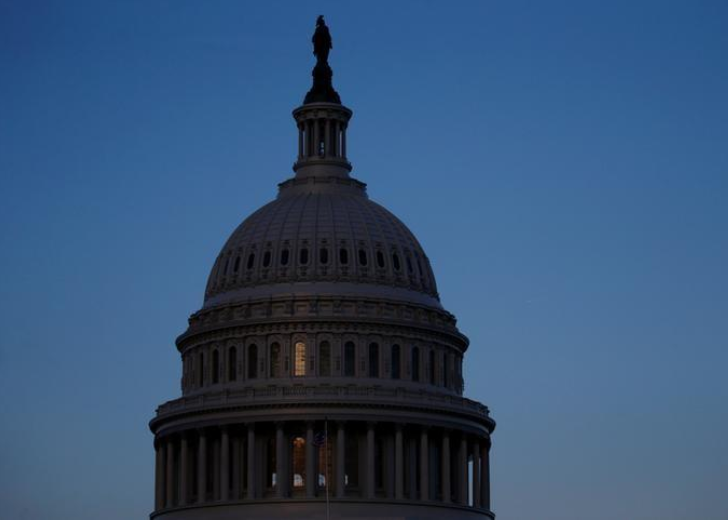 The US Capitol building is seen in Washington, US, February 8, 2018. (Photo: Reuters)
The US Senate voted 67 to 31 on Wednesday to ease bank rules, bringing Congress a step closer to passing the first rewrite of the Dodd-Frank reform law enacted after the 2007-2009 global financial crisis.
The draft legislation now heads to the US House of Representatives where Republicans in the majority say they want to add more provisions to ease financial regulations. Those changes have some of the bill's backers worried that late alterations could upend the deal struck in the Senate between Republicans and Democrats.
The bill would ease tight restrictions on small banks and community lenders, and includes provisions beneficial to all but the largest US banks.
The measure marks the first significant rewrite of financial rules since the passage of the 2010 Dodd-Frank financial reform law. The White House said in a statement that President Donald Trump would sign the bill into law if approved by the House.
Republican critics say Dodd-Frank went too far and curbs banks' ability to lend, while many Democrats say it provides critical protections for consumers and taxpayers.
The bill would raise the threshold at which banks are considered systemically risky and subject to stricter oversight to $250 billion from $50 billion. It also exempts banks with less than $10 billion in assets from rules banning proprietary trading, as well as exempts smaller banks from several other post-crisis rules.
The bill would allow custody banks such as BNY Mellon and State Street Corp to exempt the customer deposits they place with central banks from a stringent capital calculation requirement.
In the House, conservative Republicans say they want to expand the bill to include additional regulatory relief, identifying roughly 30 bills they have already passed for inclusion. But that insistence has some of the bill's supporters concerned it could disrupt the bipartisan support it needs to become law.
"To expect that the House would have a desire to have some fingerprints on this final product is more than reasonable," said Representative Bill Huizenga, a Michigan Republican, who wants additions to the bill.
Any changes made in the House would again have to pass the Senate, and Republican additions could drive away Senate Democrats whose support is needed for passage.
"There's no guarantee that a modified bill would be able to pass the Senate," said Paul Merski, executive vice president with the Independent Community Bankers of America, which supports the Senate bill. "That's a real danger."