Key speaker at Shenzhen SEZ's 40th anniversary signals greater development of digital yuan
Global Times
1602660235000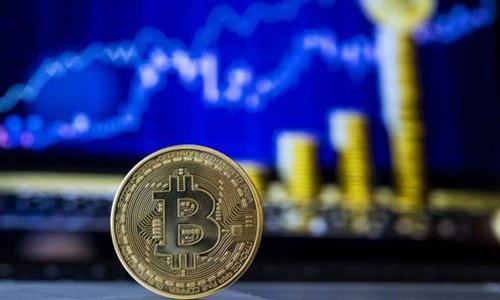 China held a grand gathering to mark the 40th anniversary of the Shenzhen Special Economic Zone, known as "Silicon Valley of China" on Wednesday, when an advocate of digital currency made a speech as the second guest, sending a strong signal that the city will further promote the development of digital yuan in a bold move.
At the ceremony, a government official, a representative of technological innovation and a representative of real economy - Party chief of Shenzhen Wang Weizhong, Chairman of Shenzhen-based Evoc Intelligent Technology Co Chen Zhilie, and Chief Engineer of South China branch of China Construction Science and Industry Corp Lu Jianxin - made speeches.
It's worth noting that Chen, a member of the 13th National Committee of the Chinese People's Political Consultative Conference, advised establishing a "test field" of offshore digital currency center in Shenzhen during this year's two sessions in May.
Chen said that Shenzhen should strengthen research of the application of digital currency by taking advantage of high-level marketization, aggregation of innovation resources and strong capability of commercialization of scientific and research findings so as to conduct early and pilot implementation of the internationalization of digital currency and achieve high-quality development of Shenzhen's finance industry, local newspaper Shenzhen Special Zone Daily reported in May.
In a document jointly issued by the general offices of the Communist Party of China Central Committee and the State Council on Sunday, detailed measures were listed to build Shenzhen, a city neighboring Hong Kong, into a socialist demonstration area in the next five years.
As part of expanding financial opening-up, the document shows support for the internal closed pilot test of the digital renminbi and the development and application of the digital currency and international cooperation by establishing a new fin-tech innovation platform.
In a bold move to publicly test the digital currency, local government of Shenzhen, along with China's central bank, gave away 50,000 digital "red packets" each containing 200 yuan ($30) in a series of trials of the Chinese digital currency. Receivers of the red packets need to download and register for a digital currency app to claim and use the virtual money.
That marks the first time that the test of the central bank-backed digital currency goes public from a closed internal test.
"I feel using digital yuan [backed by the People's Bank of China] is safer than other payment methods. I will continue to use the digital currency [if it's officially rolled out]," Wu Xiaozhong, a 35-year-old worker at a decoration company in Shenzhen, told the Global Times on Wednesday.
"Shenzhen's move indicates that internal test of digital yuan has achieved positive results to some extent in the city and next public test may be carried out in Pudong, Shanghai," Dong Shaopeng, a senior research fellow at the Chongyang Institute for Financial Studies of Renmin University of China, told the Global Times on Wednesday.
Dong said that digital currency is technology-oriented, which may boost Shenzhen's development of financial and technological innovation and digital economy and contribute to its establishment of global financial and technological center.