Chinese companies strive to help alleviate Pakistan's power shortages
Global Times
1655994034000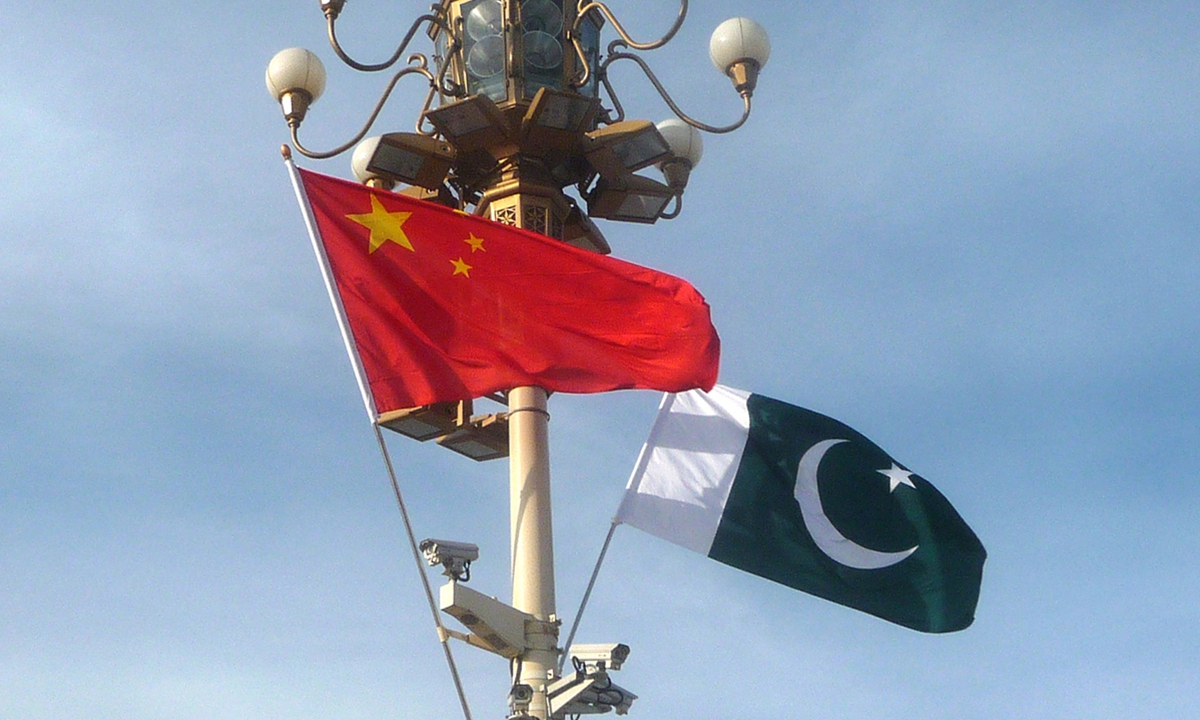 China's energy infrastructure developers and operators are striving to help ensure the timely delivery and smooth operation of power facilities in Pakistan, which is coping with severe power shortages amid extreme weather and high coal prices.

Industry sources told the Global Times on Thursday that they had noted the difficulties in Pakistan and their teams were making their best efforts to address the challenges. Some power projects, which are under construction or near completion, are expected to greatly improve power supply in Pakistan, companies said.
China Three Gorges Corp, which is completing the 720-megawatt (mW) Karot hydropower project on the Jhelum River in Pakistan's eastern Punjab province, told the Global Times in an emailed statement on Thursday that when the project starts operating, it is expected to relieve more than 10 percent of the reported 6,500-mW power gap in Pakistan.
A Chinese state-owned energy company told the Global Times on condition of anonymity that the current coal price is so high that it has pushed up the cost of power generation, but the company is operating at a loss to make a contribution to society.
The flagship China-Pakistan Economic Corridor project is expected to improve Pakistan's energy structure and push the country's sustainable development, according to Chinese Foreign Ministry spokesperson Zhao Lijian in May. Once fully operational, it will provide stable and affordable energy supply to Pakistan and meet the electricity demand of roughly 5 million locals.
Affected by the Russia-Ukraine conflict, the international coal price has been soaring since March, and while there was a slight drop in May, it is still at a record high, industry experts said.
The knock-on effect of the global energy price surge has led to unprecedented challenges for many developing countries, including Pakistan.
Electricity demand in Pakistan is around 26,000 mW, but supply is only about 19,500 mW, media outlets have reported.
In Karachi, Pakistan's largest city, residents in some areas may experience power outages for 8-10 hours or more every day. In some rural areas, it could be as long as 16 hours a day, media reports said.
High temperatures also put huge pressure on power supply in Pakistan.
China Energy Engineering Corp (Energy China), another major power supplier, is upgrading power supplies in Pakistan, with several key projects recently landing on the ground.
For example, on May 26, the first gas turbine of the Punjab Power Plant Jhang in Pakistan was connected to the power grid for the first time. The 1,263-mW power project was constructed by a subsidiary of Energy China, according to a document the company sent to the Global Times.
After the completion of the project, it will greatly relieve the power shortages of local enterprises and the surrounding area, Energy China said.
As one of the largest gas-fired, combined cycle power plants in Pakistan, the Punjab plant is expected to add 1.3 gigawatts to the country's grid, according to media reports.
This comes just two months after another key project with the participation of Chinese companies - the Bin Qasim Power Station-III (BQPS-III) - completed the first firing of its generation unit of 450 mW in mid-March, which means the engine can serve about 150,000 homes in the city of Karachi, Pakistan.
With an investment of over $650 million, the BQPS-III power plant is the utility's flagship project that will cumulatively add 900 mW of energy to secure Karachi's growing demand.
Energy China said that hydropower projects in Pakistan are also under construction.