Steinhoff scandal knocks $12 billion off value in blow to tycoon Wiese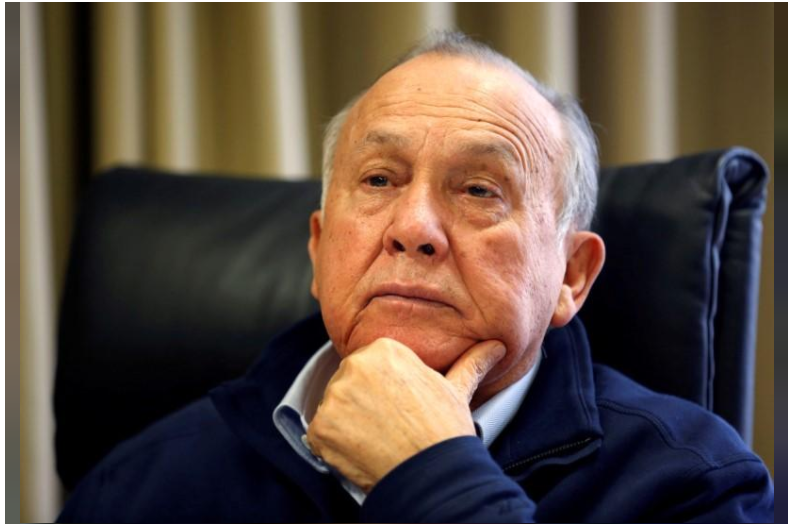 South African magnate Christo Wiese, Steinhoff's largest shareholder and chairman, listens during an interview in Cape Town, South Africa, September 27, 2016. Photo: REUTERS
Shocked Steinhoff shareholders have wiped more than $12 billion off its value since it revealed "accounting irregularities" and parted ways with its chief executive, in a dramatic fall from grace for the South African retailer.
South African Deputy President Cyril Ramaphosa said the Steinhoff scandal was "catastrophic".
"It is catastrophic is that it destroys trust, it destroys confidence in the corporate sector," Ramaphosa said on Talk Radio 702.
South Africa's Public Investment Corporation (PIC), the retailer's second-largest shareholder, said the allegations against Steinhoff were "serious concerns".
The PIC, which manages civil servants' pension funds, said in a statement it holds around 10 percent of Steinhoff's stock.
The shares closed down 43 percent at 10 rand in Johannesburg and were down more than 40 percent in Frankfurt, where it has had its primary listing since 2015.
Steinhoff has responded by putting 76-year-old Wiese, one of the most respected business leaders in South Africa, in charge for now and calling in PwC to investigate the accounting problems, while also seeking to reassure investors by saying it has enough liquidity to fund its existing operations.
Wiese, who describes himself as a "realist, pragmatist", started his budget clothing retailer Pepkor in the 1960s, in Upington on the southern edges of the Kalahari desert.
He studied law in Stellenbosch, a close-knit town dominated by Afrikaans-speaking whites, but now lives in Clifton, an affluent area of Cape Town overlooking the Atlantic Ocean and is best known for transforming budget grocer Shoprite from just six shops in the 1970s to hundreds of stores across Africa.