China's Bank of Communications H1 net profit up, bad loan ratio improves
BEIJING, Aug. 23 (Xinhua) -- The Bank of Communications, one of China's largest commercial banks, posted a rise in its first-half net profits, with its bad loan ratio improving slightly.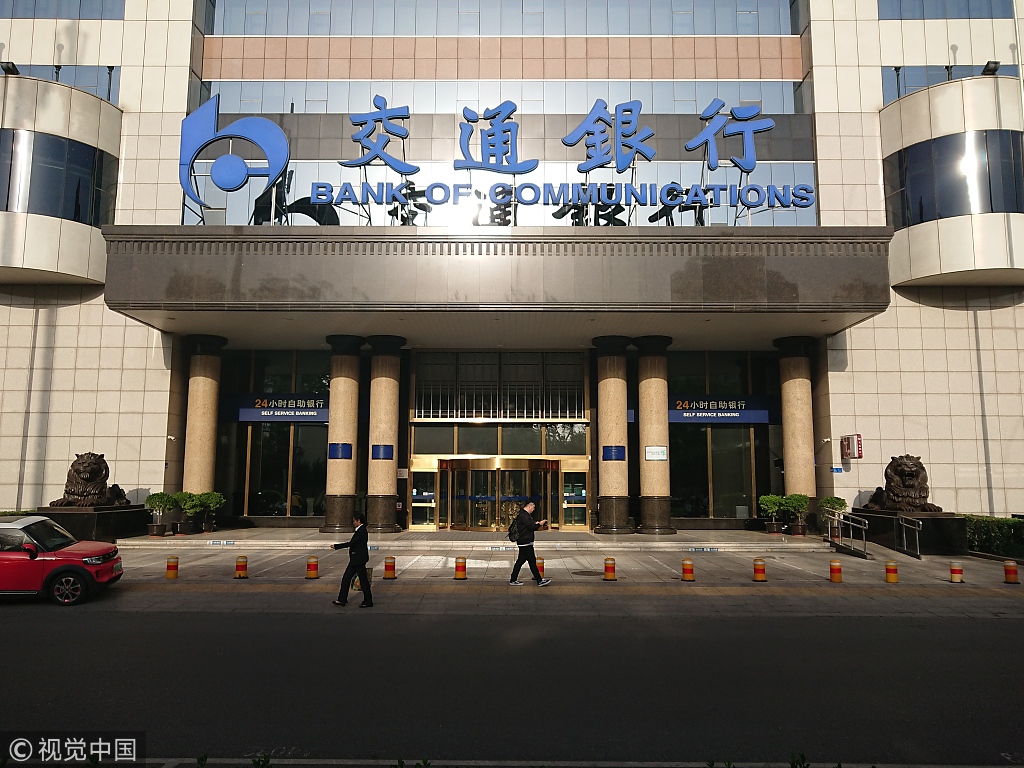 File photos: VCG
The bank's net profit rose 4.6 percent to 40.77 billion yuan ($6 billion) in the first half, it said in its H1 financial report to the Shanghai Stock Exchange Thursday.
Its non-performing loan ratio stood at 1.49 percent at the end of June, slightly down from 1.5 percent at the beginning of the year and below the average 1.86-percent non-performing loan ratio at the end of June at the country's commercial banks.
Business revenue went down 1.78 percent from a year earlier to 101.87 billion yuan for the January-June period.
By the end of June, the bank's total assets amounted to 9.32 trillion yuan, up 3.15 percent from the end of last year.
Its share price edged up 0.36 percent to 5.52 yuan Thursday.