Will AI create more jobs than it destroys?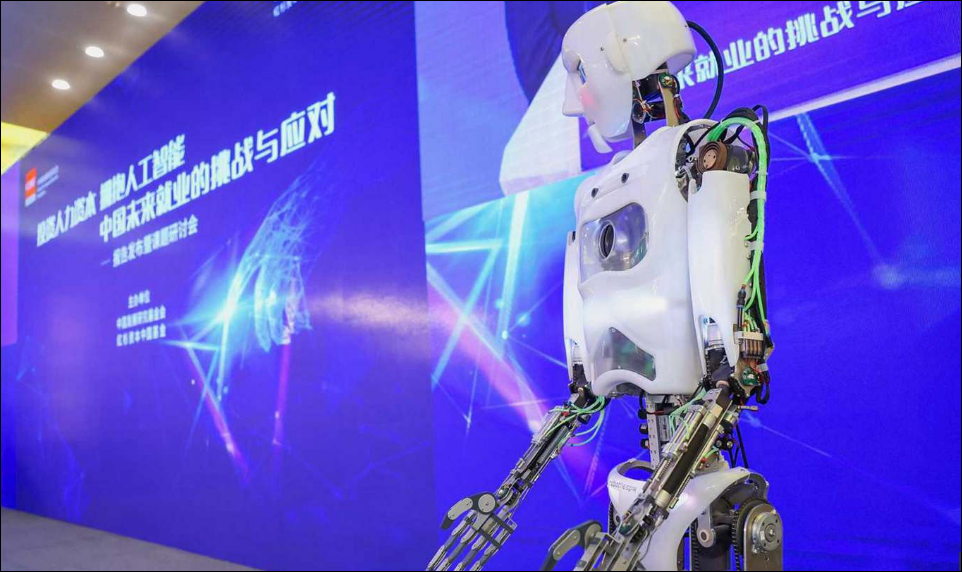 (Photo: CGTN)
A white paper jointly released by Sequoia Capital and China Development Research Foundation (CDRF) showed how artificial intelligence (AI) will reshape the future of China's labor market. And the white paper also focused on the importance of investing in human capital, saying it has to be done at an early stage.
There is certainly an air of excitement for how AI will shape the world for the better. But many are also concerned about how the advance of AI could lead to significant job losses. One of the key questions being asked today is will AI and other leading technologies create more jobs than they destroy?
"AI will greatly free humans from repetitive jobs and cultivate creative minds. This means work will shift from 'labor-centric' to 'innovation-driven'. More people will devote their time to scientific discovery and technological innovation. They will be able to dedicate more efforts into enriching the world," said Neil Shen, Founding and Managing Partner of Sequoia Capital China.
The white paper, titled Human Capital Investment in the AI Era: Future Challenges and Coping Strategies in the Chinese Job Market, predicted that developments in AI will propel the knowledge economy further, creating enormous opportunities for productivity improvements while posing great challenges to the economy and society.
According to census data released by China's National Bureau of Statistics, as of the end of 2017, 241 million people, or 17.3 percent of the population, aged 60 and over. Therefore, the white paper also forecasted that the fast-growing AI technology would help release pressures in China's labor market.
The Hugo Award's winner Hao Jingfang, also the deputy director of CDRF, warned of structural challenges to China's labor market.
"Automation is just starting to rise in China, but early signs of its progress are already obvious. We went to Jiangsu, Zhejiang and Guangdong, three of the most advanced areas of China's manufacturing industry. We believe major changes in society and the economy will first begin in these advanced areas and subsequently could spread fast to the rest of the country," Hao noted.