TikTok highest grossing non-gaming mobile app worldwide in November
Global Times
1607314763000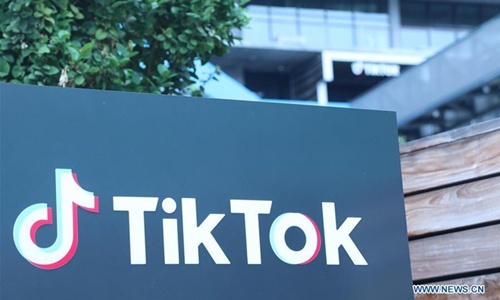 TikTok and its Chinese sister-app Douyin, both owned by Chinese tech firm ByteDance, ranked as the highest global non-gaming mobile app in November, generating revenue of $123 million, which is 3.7 times higher than at the same time last year, according to a report by research firm SensorTower.

Among which, about 85 percent of TikTok and Douyin's November revenue was generated in the Chinese market, followed by 8 percent from the US market and 2 percent from Turkey, the report showed.
In November, Youtube ranked as the second highest earning non-gaming app worldwide, with a gross revenue close to $88 million, followed by Tinder, Disney+ and Tencent Video.
ByteDance's two apps have been the top grossing app worldwide since April this year, according to SensorTower's previous reports.
The Chinese tech company's destiny in the US now hangs in the air as the deadline on a forced US lapsed last week, yet the White House has reportedly neither extended the deadline nor taken immediate actions in response.
The US imposed deadline had already been extended twice, with the latest cutoff expiring on December 4. Earlier in August, the White House ordered the sale of TikTok's US assets over claimed national security claims.
Chinese observers have expected that following US president-elect Joe Biden's ascent to office, the firm may be able to reach a deal with the new administration. ByteDance has been in talks to finalize a partnership with Walmart and Oracle to shift TikTok's US assets into a new entity.