Beijing economy sees a bright spot
People's Daily
1589963111000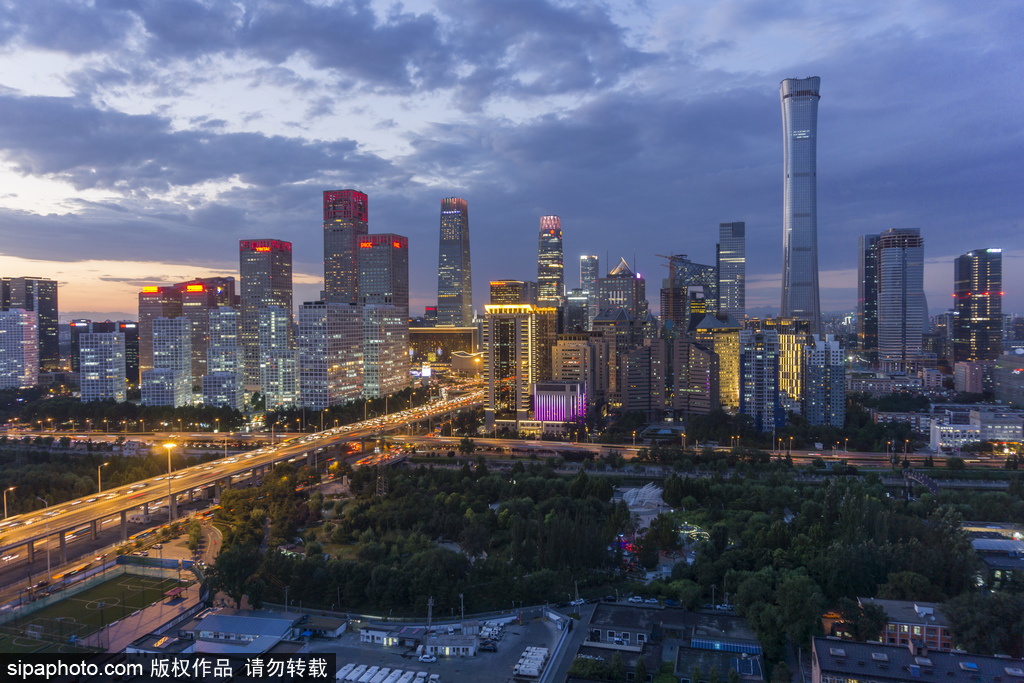 A photo shows a night view of the CBD area in downtown Beijing, capital of China. (Photo: Sipa)
Beijing experienced an economic recovery through April, according to the city's statistics authority. Figures were released earlier this week.
The performance of pillar industries continued to improve, the data show. In the first four months, the added value of the electronic equipment manufacturing sector - which includes computers and communications gear - grew by 10.8 percent, 4.9 percentage points higher than the increase seen in the first three months.
Production of some high-tech products increased. For example, the output of liquid crystal display modules and integrated circuits increased by 26.5 percent and 64 percent, respectively.
The added value of the city's largest industrial enterprises fell by 9.8 percent year-on-year in the first four months, an improvement of 4.9 percentage points from the first quarter, which had experienced a 14.7 percent drop.
The city's fixed-asset investment fell by 6.6 percent year-on-year through April, compared with a decrease of 7.1 percent during Q1.
Investment in secondary industries increased by 18.5 percent. Investment in high-tech manufacturing increased by 65.4 percent.
Investment in tertiary industries dropped by 7 percent, but investment in health and social work increased by 64 percent. Investment in culture, sports and entertainment increased by 12.6 percent.