Trade war: US beef and pork disappearing from China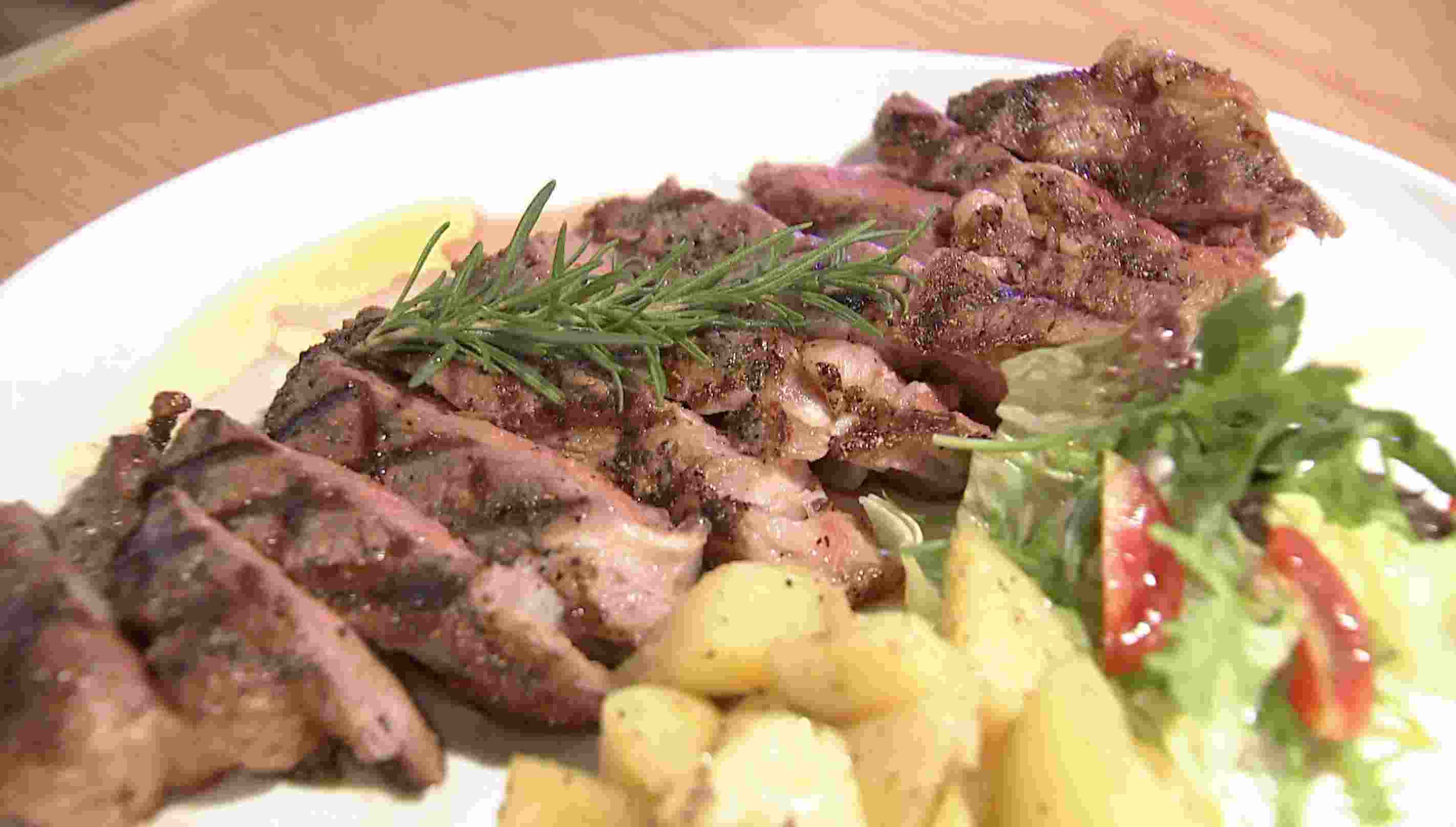 Steak made by US beef is popular among Chinese.( Photo‍: CGTN)
The US beef industry is caught in the crossfire of an escalating China-US trade war after China launched retaliatory tariffs.
US tariffs on 34 billion dollars' worth of Chinese goods took effect on Friday, triggering immediate counter measures from Beijing.
"The total taxes on US beef rose from just over 20 percent to a staggering 52 percent," said Zhu Xiaojun, owner of PC Wok Steakhouse. "As a result, the prices of the US beef have become ridiculously high to our restaurant."
Zhu's restaurant, located in downtown Shanghai, sells steaks from both the US and Australia. The origin of the products are indicated to customers with the official stamps by the Chinese customs on the meat.
But Zhu said most of their suppliers had stopped importing the beef from the US. Xu Wei is one of Zhu's suppliers. His company, Shanghai New Source International Trading Company, is the largest food importer in Shanghai.
Last July, China lifted a ban on US beef imports, and Xu's firm was one of the first to start importing beef from the US. However, Xu said he had put his business with US partners on hold.
"We had sharply reduced the import of US beef and other agricultural products, including pork," said Xu, "Now we import from Europe instead."
Most of the US pork imported to China are not the main part of the pig, but spare parts like pig heads and feet. They are seldom consumed by people in other countries except the Chinese, who can cook them into delicious cuisines.
"After the price hike, Chinese customers and importers still face a wide range of choices. It's the US farmers who will feel the pain of the tariffs," Xu added.
Beef and pork are just two of the long list of US commodities China is targeting in its latest round of tariffs, in response to Trump's trade war.