China sets 9-pct profit growth target for central SOEs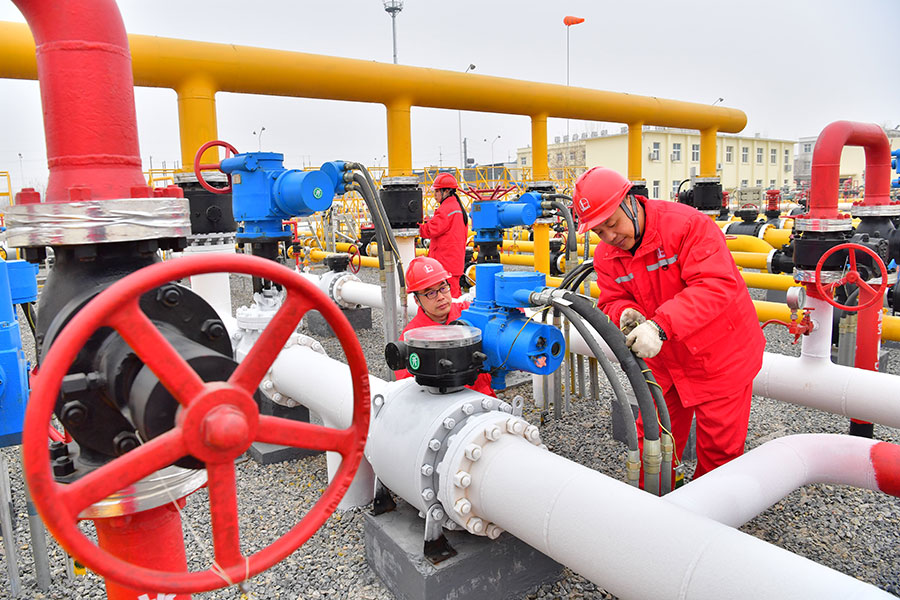 File photo: VCG
BEIJING, June 13 (Xinhua) -- China's centrally-administered state-owned enterprises (SOEs) are expected to register a year-on-year profit growth of 9 percent this year, according to the country's top SOE watchdog.
A group of 20 central SOEs from sectors including aerospace, energy, mining and construction have pledged to achieve a 12-percent growth in their combined profits in 2019, according to an online statement released Thursday by the State-owned Assets Supervision and Administration Commission (SASAC).
Hao Peng, head of the SASAC, said central SOEs have maintained steady growth since the beginning of 2019 despite the complicated economic situation at home and abroad, laying a solid foundation for the completion of various tasks throughout the year.
In the January-March period, the combined profits of central SOEs saw a year-on-year increase of 13.1 percent to 426.5 billion yuan (about $ 63.6 billion), official data showed.
SOEs in sectors such as mining and construction outperformed the others during Q1, according to the state asset regulator.
In 2018, China's central SOEs reported profits of 1.7 trillion yuan, up 16.7 percent year on year.