SOEs report fast profit growth, lower debt-to-asset ratios
chinadaily.com.cn
1579076663000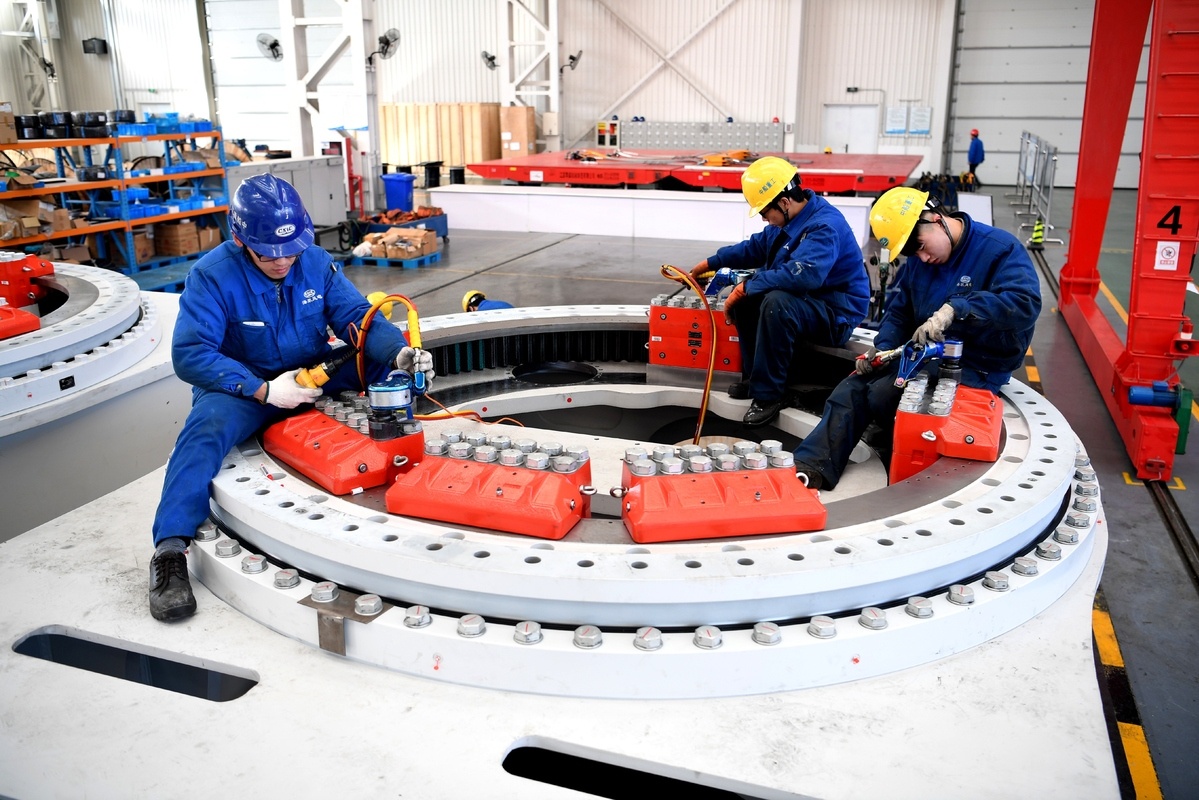 Employees from a subsidiary of China Shipbuilding Industry Corp install clean-energy equipment in Nantong, Jiangsu province. (Photo: Xinhua)
China's centrally-administered State-owned enterprises (SOEs) reported fast profit growth in 2019 with a lower debt-to-asset ratio, the country's top State assets regulator said.
The net profit of China's central SOEs amounted to 1.3 trillion yuan ($188.6 billion) in 2019, jumping 10.8 percent year-on-year, according to annual operational and financial data released by the State-owned Assets Supervision and Administration Commission (SASAC).
Peng Huagang, the commission's secretary-general, said the growth rate has picked up steadily in the second half of the year, and the task of "ensuring a 7 percent growth while striving for a 9 percent growth" was successfully reached.
At the end of 2019, the average debt-to-asset ratio for central SOEs stood at 65.1 percent, a drop of 0.6 percentage point compared to the ratio at the beginning of the year.
A total of 64 central SOEs saw their debt-to-asset ratio drop in comparison to the ratio at the beginning of 2019, while industries such as metallurgy, power, mining and construction fell by more than 1 percentage point.
The operating revenue of central SOEs totaled 30.8 trillion yuan in 2019, a year-on-year growth of 5.6 percent. Among them, 10 central SOEs saw revenue growth of over 20 percent last year, while 29 had over 10 percent growth.