German companies see opportunities in China's first import expo
BERLIN, Nov. 4 (Xinhua) -- As China is set to host the China International Import Expo (CIIE) in Shanghai for the first time from Nov. 5-10, numerous German companies have already announced their intention to participate in the event in a bid to seize new cooperation opportunities.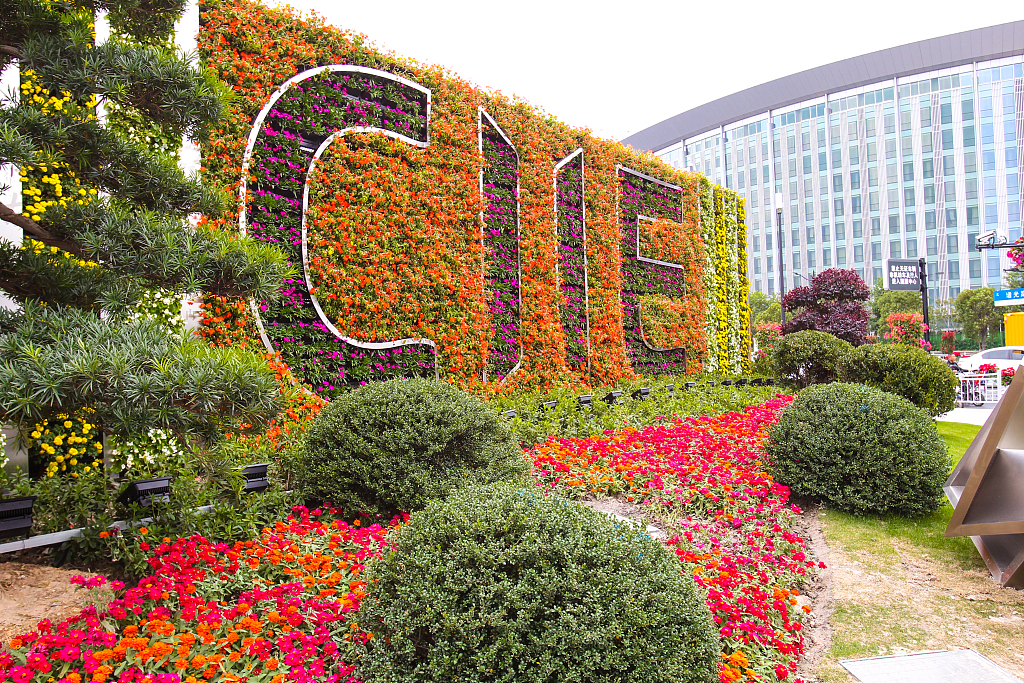 Photos: VCG
The CIIE is expected to give firm support to trade liberalization and economic globalization, and actively open the Chinese market to the world, according to its official website.
GATEWAY
The Association of German Chambers of Industry and Commerce (DIHK) is CIIE's organizer for Germany and encourages German enterprises to showcase their competitive products and services through the new platform.
The CIIE will be an opportunity and an important gateway for German companies to enter the Chinese market, said Thomas Koenig, DIHK director for East Asia.
"We are confident that the CIIE is one of the first steps for making sure that there are good conditions for German companies to do business in China," he told Xinhua in a recent interview.
The event is an excellent opportunity for German companies to celebrate their successes in China, yet provides a chance for new German companies with little to no China exposure to see the country as a destination for their products and ideas, he added.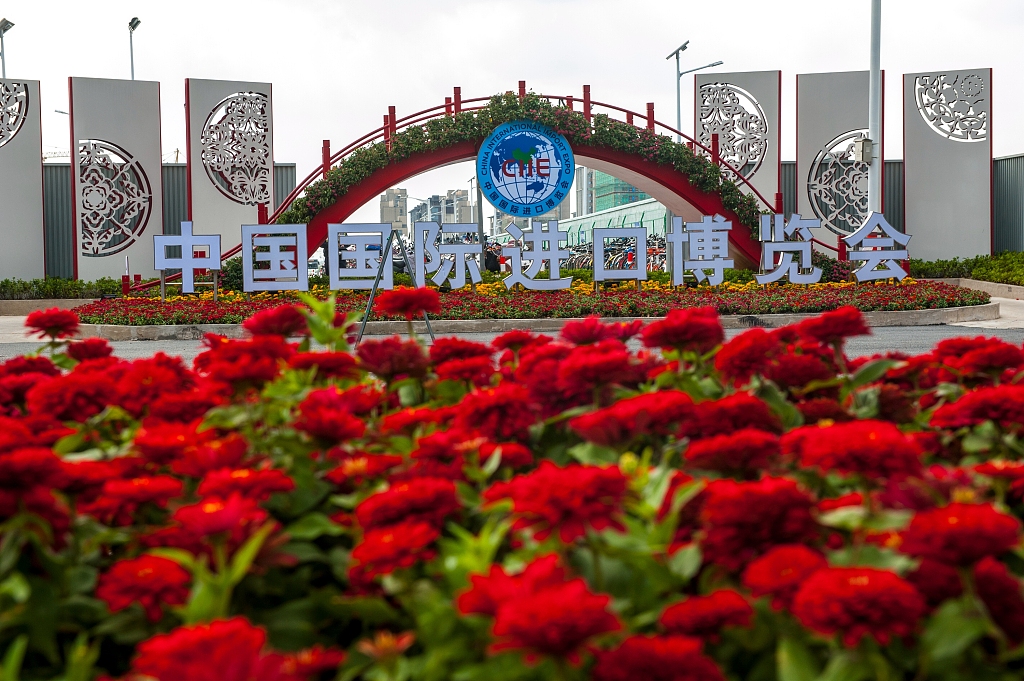 "We've heard that more than 150,000 domestic and international buyers are expected to attend the expo, which doesn't happen often," said Simone Pohl, delegate and chief representative of the Delegation of German Industry & Commerce in Shanghai.
"So the CIIE has received a warm response from the German business community, as they would like to establish closer business contacts with Chinese companies," Pohl added.
"For the German and other foreign companies that are already in the Chinese market, the CIIE is a great opportunity to deepen business ties between the German and Chinese sides," said Pohl. "While for the newcomers entering the Chinese market, the CIIE is a starting point for them to learn about and experience the market."
LARGE SCALE
The expo has attracted 2,800 exhibitors from over 130 countries and regions. Of the world's 44 least developed countries, more than 30 will be present at the event.
More than 100 new products and technologies are expected to debut at the expo, according to statistics from the organizers.
"There will be a total of 170 German companies participating in this year's CIIE. We are very pleased to see such a large scale of participation, which underlines the German-Chinese friendship and partnership," Koenig said.
The German pavilion will highlight new technology, ideas and products relevant to the Chinese market, he continued.
In addition, Koenig said that the CIIE is about showcasing the new opportunities that exist in today's China, a country open for investment.
"China does encourage more exchanges with foreign companies, and also it is very open for business. And that kind of spirit is something we DIHK of course very much support," Koenig added.
Germany is one of the expo's 12 guests of honor.
China has been Germany's largest trading partner for two years. Pohl said that German companies have high expectations for the expo.
"Germans like to plan things and prepare in advance. We plan to showcase not only the business side but 'the whole of Germany' during the CIIE," Pohl added.
According to the Economic and Commercial Counsellor's Office of the Embassy of China in Germany, the number of German exhibitors is third highest after the United States and Japan.
German companies like Siemens, Bayer, Metro, SAP, BMW will be present at the event.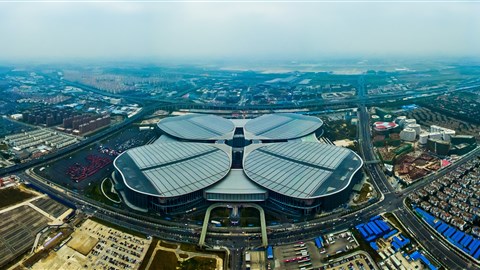 BUSINESS OPPORTUNITIES
Lothar Herrmann, CEO of Siemens Greater China, told Xinhua in a recent written interview that Siemens hopes to enhance exchanges with partners and customers from across the world at the CIIE.
"This year marks the 40th anniversary of China's historical opening and reform. The CIIE is a strong gesture of China to commit to continuing opening-up in a new era of globalization," Herrmann said.
"As a long-standing partner for China, Siemens welcomes and appreciates China's efforts in opening-up," he added.
Another German exhibitor Bayer also told Xinhua that it expects to take this opportunity to let the present audience know more about Bayer's strategy and products and to seek new cooperation possibilities.
"Hosting the CIIE is a major decision of China with a view to start a new round of high-level opening-up policies and an important initiative to open up its market to the world," said Bayer in a statement replying to Xinhua's interview.
As a world-class high-end expo, the CIIE will create adequate opportunities for the attending countries and corporations to display, exchange and cooperate, the statement read.
Bayer considers China as a crucial market for its global business strategy and as an important driver for growth. It is optimistic about its future prospects in China and its ability to contribute to China's development through innovation and science.
Philippe Palazzi, chief operating officer and management board member of Metro AG, said "China is an important growth market for Metro and we'd like to take the opportunity of the CIIE to showcase our strength in imports and global sourcing, which is one of our core competences as an international player in food distribution."
"We also want to use such a great platform to enhance our exchange and communication with local customers, business partners and other stakeholders as we are committed to the long-term development in China," Palazzi told Xinhua.
Palazzi also wishes to explore the CIIE to discover more suitable business import partners to provide high quality products to meet the demands of customers in China.
Meanwhile, German software corporation SAP told Xinhua that the CIIE provides a new platform for global businesses to collaborate and promote common prosperity in the world economy and trade.
SAP believes the event is a great opportunity to share its expertise as well as learn from others about changing industry dynamics.
"We look forward to meeting companies we can collaborate with as we are always seeking to expand our ecosystem of partners," the corporation said in a statement.