China's financial opening up provides opportunities for foreign capital
BEIJING - As China steps up efforts to open up its financial sector, the A-share market provides channels for foreign investors to share its development dividends, said a senior executive of Vanguard Group, one of the world's largest investment companies.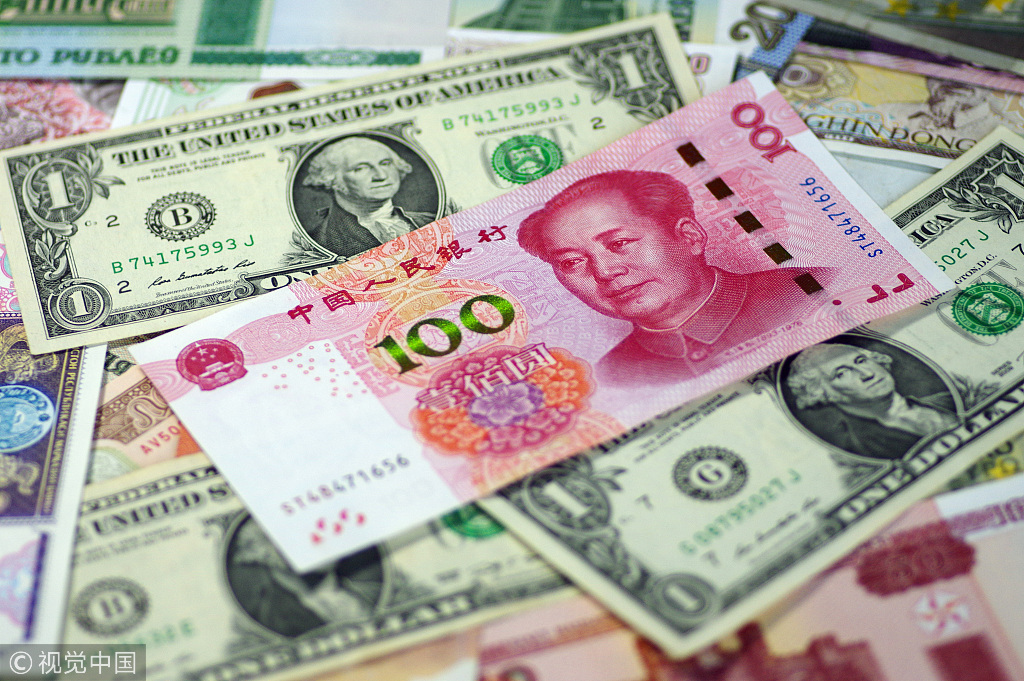 File photo: VCG
It is convenient for foreign capital to invest in the A-share market now, thanks to the introduction of a host of mechanisms, including the Shanghai- and Shenzhen-Hong Kong stock connect schemes, and Renminbi Qualified Foreign Institutional Investors (RQFII), said Charles Lin, CEO of Vanguard Asia and chairman of Vanguard Investment Management (Shanghai) Ltd, in an interview with Xinhua.
China's financial opening up can be seen as part of the country's efforts to honor its commitments to the World Trade Organization, as well as a move that enables it to integrate with global markets, Lin said, adding that the pace was quicker than expected and the progress was "universally recognized."
As a beneficiary of China's opening up, Vanguard received its RQFII status in China in 2015 and has so far committed over $5.2 billion to the A-share market, holding shares of over 1,800 listed companies.
Vanguard is optimistic about China's development and ready to develop in tandem with China's capital market, Lin said.
The group has expressed its determination to take root in China and actively participate in the financial opening up, he said. To that end, it established the first wholly-owned subsidiary in Pudong district of Shanghai in 2017.
The country has renewed its opening-up efforts over the past two years, with new regulations on asset management unveiled in May 2018 and a slew of measures introduced this July to relax restrictions on its financial market.
Earlier this month, China's forex regulator abolished the investment quota restrictions for Qualified Foreign Institutional Investors (QFII) and RQFII in its latest move to attract foreign investment.
Lin believes these steps will push China to adapt faster to the global asset management industry and facilitate foreign capital's entry into China.
"China's financial and asset management markets are full of vitality and opportunities. As individual investors' demands keep growing and regulatory authorities continue rolling out proactive and open policies, we expect the market to take great leaps," Lin said.