More favorable policies offered to energize markets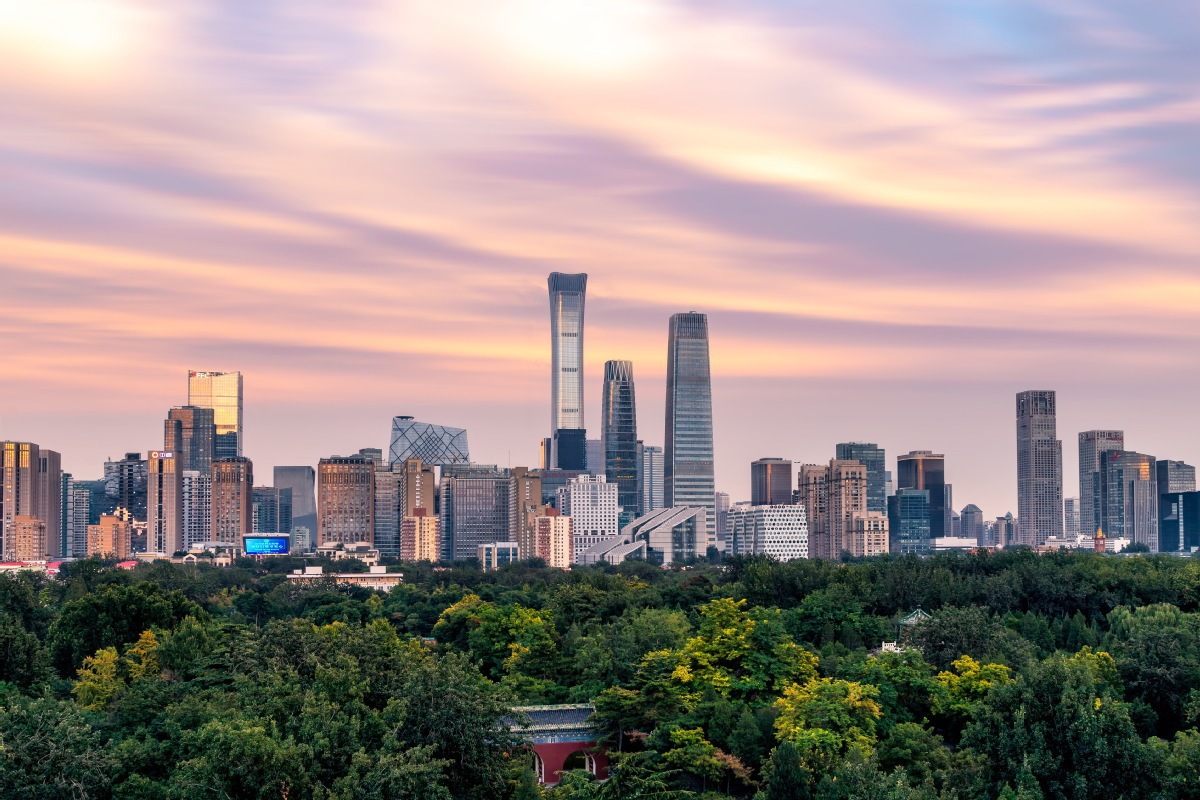 China's efforts in energizing market players, particularly their response towards the COVID-19 pandemic, is well-targeted and diversified, analysts said.
Incentives like financing tools and tax exemptions were put in place to cope with liquidity pressure. One could also see the country's stronger efforts in deepening reform of government operations to boost the business environment, lower institutional transaction costs and energize the market.
As the Chinese economy rebounded strongly from the blow of the pandemic, its endeavors in nurturing a fairer market environment with a more pro-business regulatory framework is moving faster.
The State Council issued a regulation on Aug 24 outlining the requirements, process and procedures for the registration of all market entities in China.
China has relentlessly sought to make the country's business environment more favorable for all entities and facilitate their operations. Since 2015, a number of national-level regulations have been issued to streamline business administration, decouple business licenses and operation permits, and shift the registration process for some into record filing.
All the efforts are delivering notable results.
Last year, despite the extremely challenging situation, the total number of newly registered market entities in China increased by 21.95 percent year-on-year. In the latest executive meeting of the State Council, China's cabinet, data showed that in the first half, some 77,000 market entities were added per day on average.
The new regulation in August is now seen as a fruitful outcome for previous registration reforms, as it gives out unified, general requirements for all types of market entities, including an individually owned business, joint venture and its branches and self-employed individuals. It also streamlined the registration cancellation process for exiting the market.
Known as the first of its kind in giving unified requirements on registration of market entities, industry experts see it as a critically important step that will work effectively in energizing China's tens of millions of market players in the long run.
Ren Ting, associate dean and professor at Peking University HSBC Business School, said the most prominent feature of the new guideline is it gives out unified standards on relative regulatory approaches, covering the entire process of registration, information change and business cancellation.
"China's efforts in facilitating business operation by eliminating institutional hurdles have been continued in recent years. Yet previously, registration requirements were still different considering the specific condition of business," Ren said. "Now, the new regulation means a general practice for registration will now be applied to all types of businesses".
"This will notably stabilize market anticipation for government's regulatory approaches and foster a stable, fair, transparent and predictable business environment," he said.
Ren and his faculty had been keeping a close watch on the changes and improvement of China's business environment and the country's business registration reforms. He believes a facilitated registration process for market entities is the primary and key step in fostering an energetic market environment.
"Registration is the start of a business's life cycle. If there is no strong willingness in starting businesses in the first place, there won't be anything of a market economy. This is why a standardized, facilitated market registration is so important in accessing market oversight and government services," he said, adding this is also the reason that in the World Bank's annual ranking on Ease of Doing Business, "starting a business" was listed as first among the 10 criteria.
China's ranking in the World Bank's ranking on the Ease of Doing Business has been on the rise in the past five years, ranking at 31 in the year 2019.
Figures presented in the Doing Business 2020 report, the latest in a series of annual reports by the World Bank, show that China has made greater progress in the 2005-2020 period than any other large economy in terms of facilitating the ease of doing business.
"China has improved across almost all Doing Business indicators over the last decade, but the progress has been particularly impressive during Doing Business 2018-2020, when most Doing Business indicators improved," the World Bank said.
Ren believes a facilitated registration system will lift concerns for those starting a business and eliminate unwarranted institutional costs, allowing businessmen to put their major focus on good operations. It will also boost entrepreneurship and energize market players.
"Facilitating the registration process does not mean an absence of oversight, but means to change regulations and approval into compliance oversight, so that business operations will not be easily interrupted," he added.
The State Council said in its latest executive meeting on Wednesday that the country will roll out pilot programs on the business environment in several select cities, which is in support of local reform efforts to better benefit firms and individuals.
The new national regulation will be particularly helpful for small, micro businesses and individually owned businesses, who used to face the most challenges in business registration. Meanwhile, most industrial insiders believe that since last year, China's economic recovery was partly supported by these smaller businesses because they are numerous and cover several sectors.
Ma Xiaobai, an associate researcher at the Development and Research Center of the State Council, said energizing market players is key to keeping employment stable, generating incomes and coping with external shocks.
"With energetic market players, there will be job creation. And with job creation, household income will be on the rise. Last year, China's per capita disposable income grew by 2.1 percent year-on-year. Also, tax revenue generated by the country's newly added market entities reached 3.82 trillion yuan ($592 billion), surpassing the amount of tax and fee cuts last year," Ma said.
"All these have proven that market entities are an important driving force for socioeconomic development, and we should not let up work on this front."