Lego posts double-digit growth in China
chinadaily.com.cn
1567596946000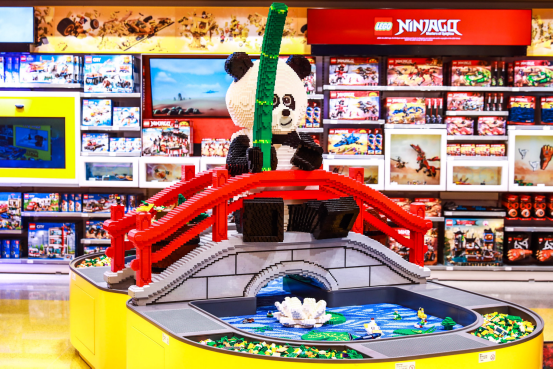 Lego now has over 100 branded retail stores on the mainland, including three flagship stores in Shanghai and Beijing. (Photo: chinadaily.com.cn)
The Chinese market has achieved double-digit growth in the first half of 2019 for world-leading Danish toymaker LEGO Group, which plans to have a total of 140 stores in 35 cities in China by the end of this year to reach more children in the country.
Revenue for the period grew 4 percent to 14.8 billion Danish krone ($2.18 billion) compared with the same period last year, according to Lego's financial returns for the first half of 2019 released on Tuesday.
Consumer sales grew 5 percent compared with the first half of 2018 and the brand grew its share in its largest markets.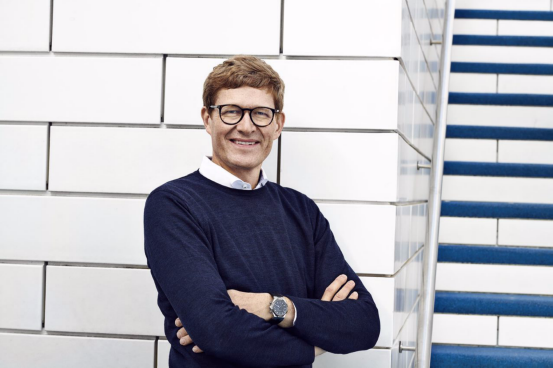 Lego Group CEO Niels B Christiansen. (Photo: chinadaily.com.cn)
Operating profit was DKK 3.5 billion. This was a decline of 16 percent compared with the first half of 2018, due to the decision to step up investments in initiatives designed to create growth in the long term, such as building stores and digital platforms, according to Lego.
Lego Group CEO Niels B Christiansen said: "We are satisfied with our performance given the transformative shifts which continue to reshape the global toy industry. Against this backdrop, we continue to grow consumer sales and market share in our largest markets."
Christiansen said they are making long-term investments, including "opening new markets, expanding in China, creating innovative retail experiences and developing exciting new products and play experiences."
While China shines with double-digit growth in the first six months, sales in established markets such as the Americas and Western Europe grew single digits.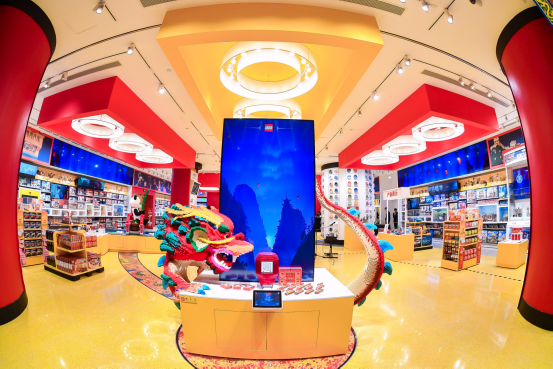 Lego now has over 100 branded retail stores on the mainland, including three flagship stores in Shanghai and Beijing. (Photo: chinadaily.com.cn)
Top-selling themes in the first half of the year were a mix of homegrown favorites and partner IPs, including LEGO Star Wars and LEGO Marvel Avengers.
The group will continue to invest in China and is on track to have more than 140 stores in 35 cities by the end of 2019, the CEO said. In digital play, Lego has partnered with Tencent to launch a Lego Cube digital game to provide a safe digital experience for children in China.
Other emerging markets with a growing number of middle-class families are also on Lego's agenda. It will also open an office in Mumbai in early 2020 from which the Group will expand its presence in India.
In addition, more than 70 stores carrying the Lego brand will open outside of China during 2019, including a flagship store in Amsterdam in December 2019. It will be the brand's fifth flagship store.
The group's ambition to bring learning through play to all children around the world remains its primary focus. The company has also prioritized research and development. The investment growth in innovation globally last year was 50 percent and this half-year is 30 percent so far, the CEO said.