Beijing's night economy gets transportation boost
chinadaily.com.cn
1563784489000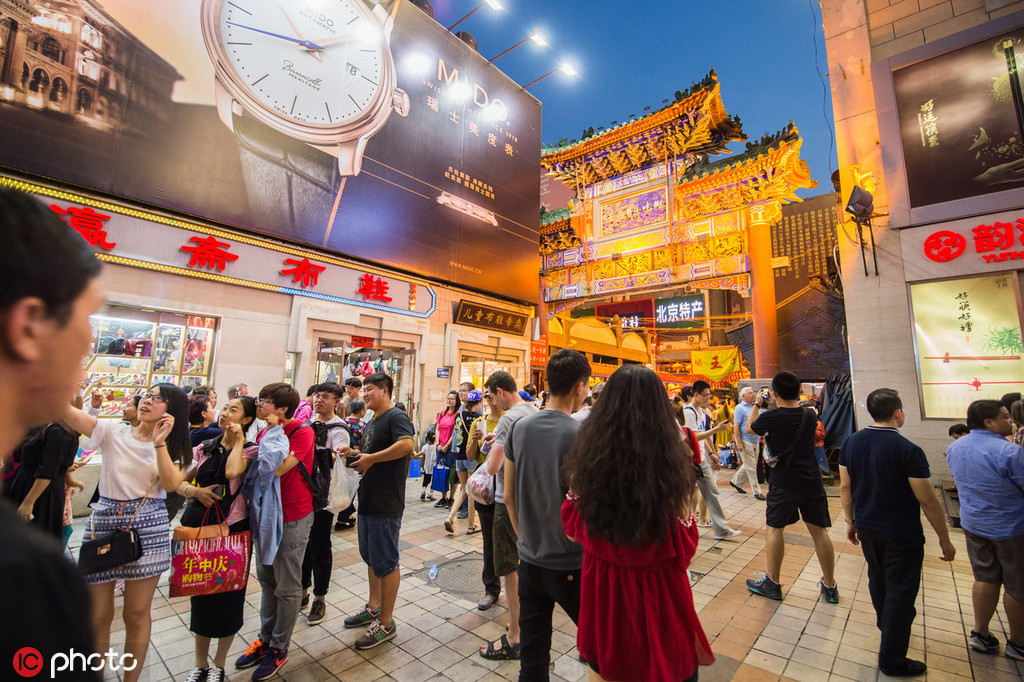 People walk along the Donghuamen Snack Night Market at the north entrance of Wangfujing Street in Beijing on June 25, 2016. (Photo: IC)
China's capital city of Beijing has upgraded its transportation to support the development of the night economy, Sina reported on Monday.
A new transportation plan for subways, buses, online ride hailing and parking lots started operation on Friday to facilitate people going out at night in Beijing and support the development of the local night economy.
As restaurants and other service businesses have gradually started extending business hours to 2 o'clock in the morning or 24 hours a day, inconvenient traffic has restricted people's consumption.
A woman surnamed Guo said that after having dinner with friends at 12 midnight, subways had stopped service and it was also hard to find a taxi to return home.
Many consumers driving out also found it hard to park their cars, with some parking several kilometers away from a restaurant and having to walk over, which was very inconvenient.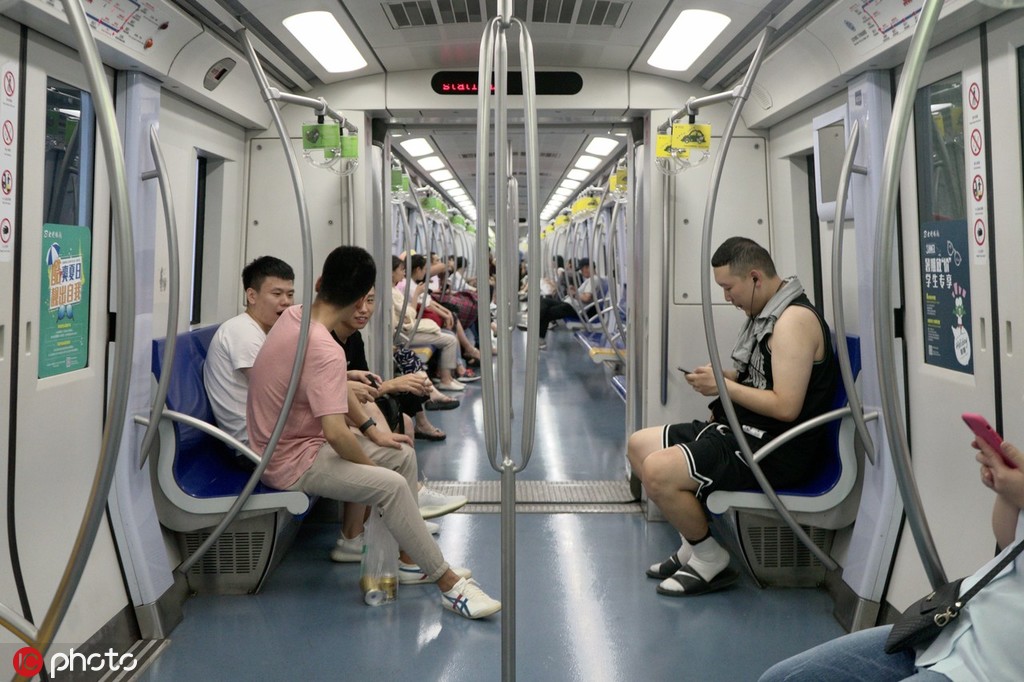 People take subway Line 2 with extended hours at around 11 pm in Beijing on July 19, 2019. (Photo: IC)
To solve these problems, the city has launched its new transportation plan. Starting July 19, Beijing subway Line 1 and Line 2 will have extended operating hours every Friday, Saturday and Sunday.
A total of 25 night bus lines in key areas will have shorter departure intervals and seven new bus lines will open to facilitate night travel for residents of Huilongguan and Tiantongyuan.
Online car hailing platforms such as Shouqi Limousine and Chauffeur and taxi companies have adopted new measures and reward policies to encourage taxi drivers to serve customers in key areas.
Meanwhile, business areas have been encouraged to share paid parking lots with those who drive out into the city to enjoy night life.
From a business perspective, developing the night economy will have a positive effect on making profits and building brands in the long run, although it may increase costs by extending business hours in the short term, said Yi Shaohua, director of the Circulation Industry Research Office, Financial Strategy Research Institute, Chinese Academy of Social Sciences.
The city's transportation upgrading can better serve the night economy and will be more conducive to the city's commercial prosperity, the report said.
Data from the Ministry of Commerce shows more than 60 percent of urban consumers spend money at night, which plays a positive role in urban vitality and economic growth.
From a global perspective, many developed countries have made the development of the night economy part of their urban development plan for a long time. The night economy created 100,000 night jobs from 2004 to 2016 for London, whose night economy revenue in 2017 reached 26.3 billion pounds ($32.89 billion), accounting for 6 percent of Britain's GDP as the fifth largest industry of the country.