Sears shares soar on Amazon tie-up; CEO says still not over 'hump'
Sears Holdings Corp shares jumped 16 percent on Wednesday after the company announced a tire service partnership with Amazon.com, part of Chief Executive Officer Edward Lampert's strategy to make the troubled retailer profitable again.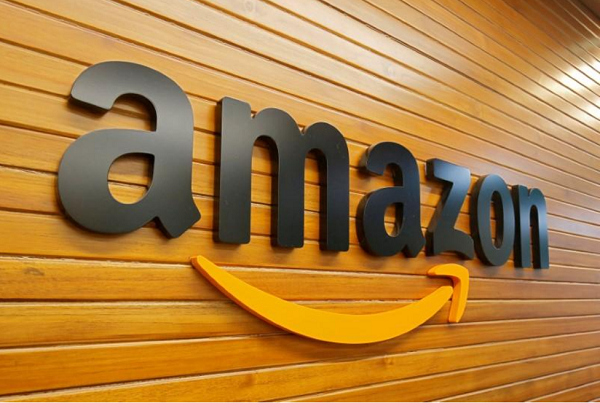 The logo of Amazon is pictured inside the company's office in Bengaluru, India, April 20, 2018. Picture taken April 20, 2018. (File Photo: Reuters)
Under the deal, Sears will install tires sold by Amazon at its US auto centers. Lampert, who announced the deal at Sears' annual shareholders meeting, said he was trying to reach a new customer base through Amazon.
Sears has seen years of declining sales as competition intensifies from the likes of Walmart Inc, Amazon and other e-commerce platforms.
Lampert has closed unprofitable stores, sold assets, cut costs and tried to forge partnerships for Sears products and boost membership of its Shop Your Way rewards program. The recovery has yet to arrive.
"Let me be the first one to acknowledge we are on the right path but we haven't gotten over the hump. We need to convert our vision into reality," Lampert said at the annual shareholders' meeting at Sears' headquarters in the Chicago suburb of Hoffman Estates.
Sears shares, which were worth $119 a decade ago, rose as high as $3.46 on Wednesday, but were still about 70 percent below their 52-week high hit on May 10, 2017. The shares closed up 15.9 percent at $3.20.
Lampert is the biggest shareholder in Sears, with a more than 30 percent stake.
After warning about Sears' ability to continue as a going concern last year, Lampert infused the company with cash, and last month said his hedge fund, ESL Investments, would be interested in acquiring Sears' real estate, including its $1.2 billion in debt, Kenmore appliances brand and parts of its home services business.
"We needed liquidity; I've provided it, but we can't operate if we don't have the necessary liquidity," he said, adding that the company is "far from where I hoped we would be at this point."
Under the new partnership with Amazon, Sears will expand its DieHard products available on Amazon to include DieHard tires. Sears also already sells its Kenmore home appliances on Amazon.
The tire service will roll out to Sears Auto Centers in the United States over the next couple of weeks.
"The partnership with Amazon, while a positive for Sears Auto Centers, is unlikely to impact the overall deteriorating revenue and profit picture at Sears stores in a meaningful way," said Ken Perkins, founder of Retail Metrics. He said previous Sears stock rallies have been short-lived given the company's debt levels, operating losses and store closures.
As of February, Sears operated 1,002 stores, down from 2,019 stores in 2012.
Separately on Wednesday, Amazon said it had partnered with homebuilder Lennar Corp to convert some of the home construction company's model homes into showrooms for its digital voice assistant Alexa.
Over the past year, Amazon has entered into partnerships with physical chains such as department store operator Kohl's Corp to sell Amazon-branded items as well as use its retail locations for picking up online orders. In April, it tapped electronics chain Best Buy to sell smart televisions with the capabilities of Alexa baked in. In return, Best Buy would become the exclusive merchant of these TVs on Amazon.com.