China delivers breakthrough in large container shipbuilding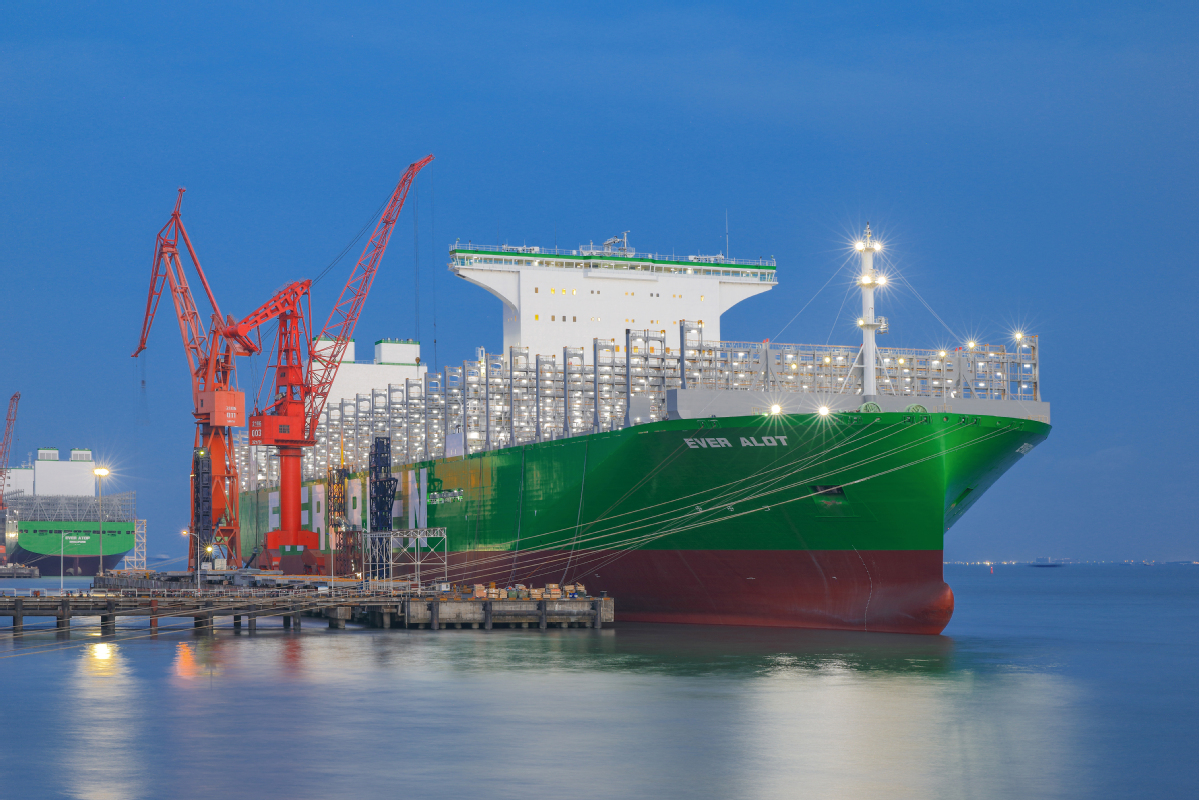 The world's largest container ship with a capacity of 24,000 TEU (twenty-foot equivalent units) was delivered by its builder Hudong-Zhonghua Shipbuilding (Group) Co Ltd on Wednesday. As the first of its kind built by a Chinese company, the vessel signified a new breakthrough in China's ultra large container vessel building.
The ship, designed independently by Hudong-Zhonghua, is 399.99 meters in length and 61.5 meters in width. The jumbo vessel is among the world's largest container ships with the greatest capacity.
The container ship features state-of-the-art technologies to ensure green sustainability and energy efficiency so as to make the vessel move swiftly and efficiently. All of its performance indicators meet international advanced standards.
With a focus on building high value-added container ships, Hudong-Zhonghua has become a leader in global container shipbuilding. The shipbuilder has so far delivered nearly 70 large-scale container ships (above 8,000 TEUs) globally. Currently there are six ultra large container ships under construction at Hudong-Zhonghua, and three of them will be delivered this year.