Commerce minister: BRI in sync with development strategy of Kyrgyzstan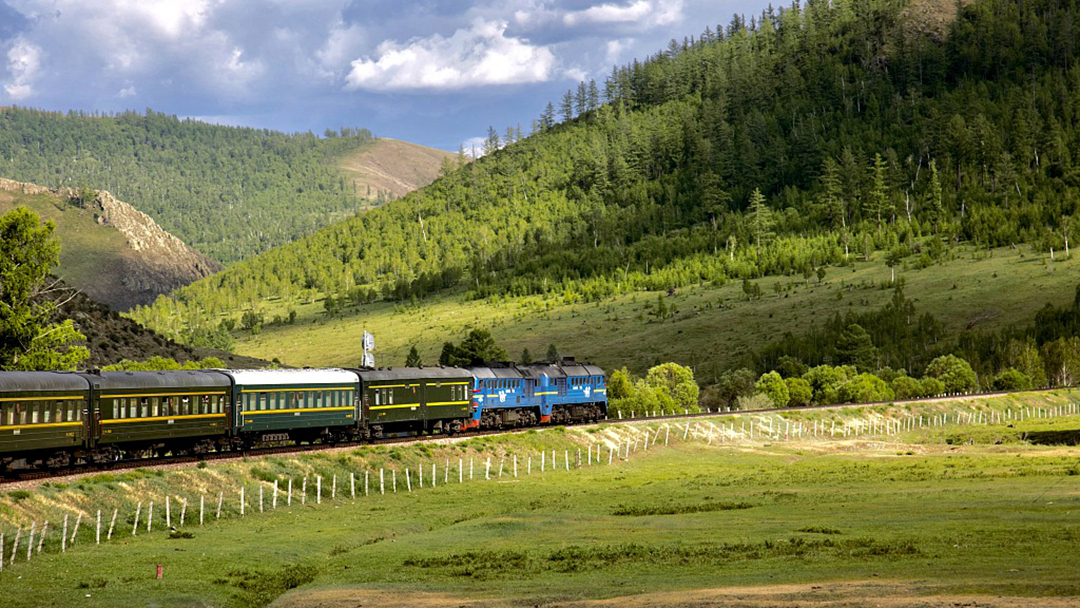 The Belt and Road Initiative (BRI) is in sync with Kyrgyzstan's development strategy to 2040, Eldar Alisherov, the country's deputy minister of economy and commerce, told CGTN.
The initiative does not go against the interests of most countries, which makes it unique, Alisherov commented.
Rather, it is consistent with the policies pursued by many countries, he added.
Connecting with the BRI is for infrastructure construction and developing economic and trade relations between the member states of the Eurasian Economic Union (EAEU) and China, said Alisherov.
The BRI was proposed by Chinese President Xi Jinping in 2013 to improve regional connectivity and economic integration. The EAEU consists of Armenia, Belarus, Kazakhstan, Kyrgyzstan and Russia.
Alisherov said that the infrastructure artery includes the Trans-Siberian Railway, which crosses Russia. The railway also crosses Kazakhstan through China's Khorgos City, and then enters Kyrgyzstan through its southern border passing through two ports, Torugart and Irkeshtam.
"The importance of this infrastructure artery is that it not only guarantees import and export with China but also enables our own resources to play a role in the development of infrastructure construction on the artery," he said.
Large enterprises and projects can be set up along this infrastructure artery, such as mining, machinery manufacturing, heavy industry and petrochemical industry, which demonstrates the benefits of connection, said the commerce minister.