Nearly half of firms in UK see sales drop in Q3: survey
LONDON, Oct. 3 (Xinhua) -- Nearly half of firms in Britain reported a decrease in domestic sales in the third quarter (Q3) of 2020 despite much of the business reopening, the British Chambers of Commerce (BCC) has said in a latest survey.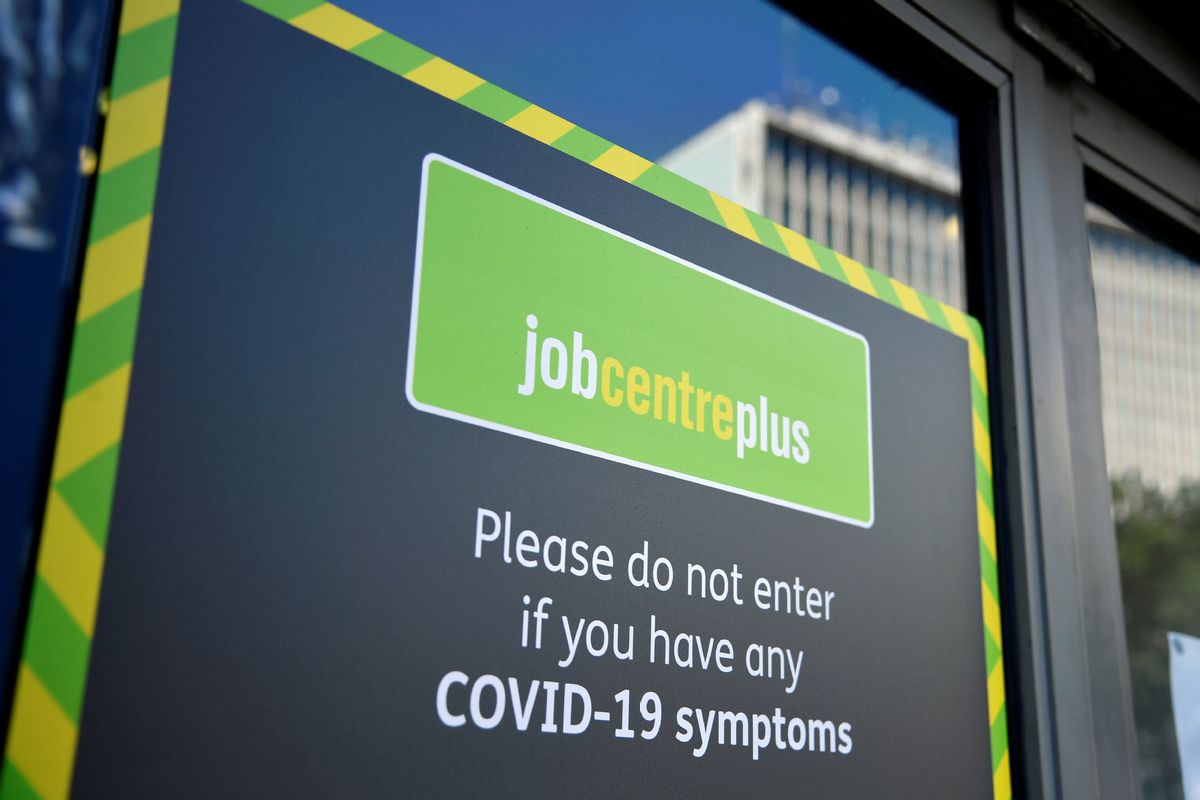 A sign is seen at a Job Center Plus office, amidst the outbreak of the coronavirus disease (COVID-19) in London, Britain, Aug 11, 2020. (Photo: Agencies)
Among 6,410 firms surveyed by the BCC, 46 percent of them recorded a decline in domestic sales in Q3, down from 73 percent in the previous quarter, suggesting a continuing feeble performance amid the impact of COVID-19 pandemic, said the BCC's Quarterly Economic Survey.

"Our latest survey indicates that underlying economic conditions remained exceptionally weak in the third quarter," said Suren Thiru, head of economics at the BCC.
Thiru said although the declines of activity slowed as businesses gradually reopened, they remained "well short of pre-pandemic levels with little sign of a swift 'V'-shaped recovery."
In terms of the cash flow, a key indicator of business health, 45 percent of firms saw a deterioration in Q3, with 34 percent reporting no change, said the BCC.
Meanwhile, some 37 percent of respondents demonstrated decreased investment in plant, machinery and equipment, "highlighting longer-term concerns for the economy as many businesses look to downsize", it said.
"Our findings clearly demonstrate that business conditions remain fragile in the face of uncertainty, with the prospect of a difficult winter to come," said Adam Marshall, director general of the BCC.
The businesses voiced concerns toward the prospect months ahead as the British government imposed stricter lockdown restrictions in a bid to contain the resurgence of the pandemic.
"While the government's Winter Economy Plan may provide a short-term boost, with restrictions tightening and the economic scarring already caused by the pandemic starting to crystallise, the resulting gains in economic output are likely to fade over the coming months," Thiru added.
To bring economy and life back to normal, countries such as Britain, China, Russia and the United States, are racing against time to develop coronavirus vaccines.