China able to adapt to US Fed policy changes, yuan to maintain at stable level despite recent volatility: forex official
Global Times
1650699437000
China is capable of adapting to policy changes from the US Federal Reserve, and the Chinese currency will also maintain at a stable level despite recent volatility, an official from China's foreign exchange regulator said on Friday.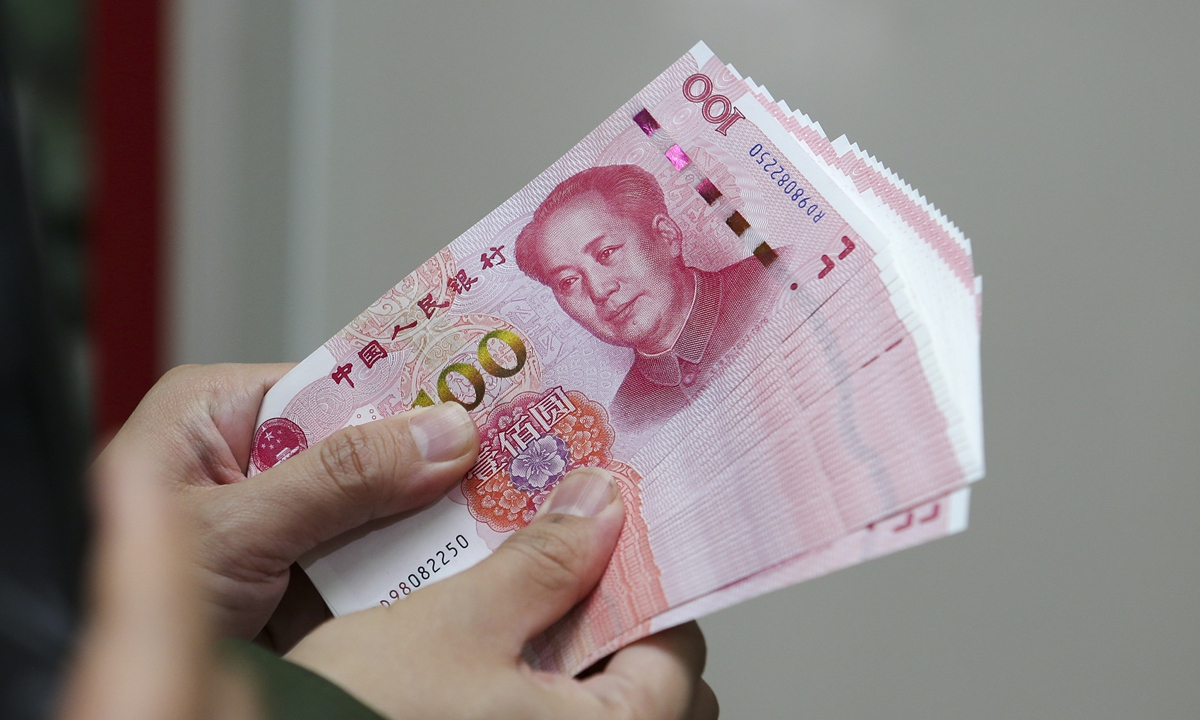 There will still be two-way fluctuations, and the yuan currency will remain basically stable at a reasonable and balanced level, said Wang Chunying, spokesperson from the State Administration of Foreign Exchange (SAFE), citing a resilient Chinese economy, long-term positive development, expected cur-rent account surplus, and an optimized foreign debt structure.

Yuan assets still have long-term investment value, these will provide fundamental support for the basic stability of the RMB exchange rate, Wang said.
The remarks came as the Chinese currency had already reported a significant weakening this week, with its official midpoint set 0.8 percent lower at 6.4596 per US dollar on Friday, the lowest since October.
The onshore yuan weakened below 6.49 per US dollar for the first time since August, closing at 6.4875 on Friday. It has depreciated by more than 1 percent over the past week and by nearly 2 percent this month.
The official said looking from a global perspective, the yuan currency already showed its strength compared with other currencies as the US signals more aggressive rate hikes.
Since the beginning of this year, as of Thursday, the US dollar index has risen by 4.2 percent, with the euro, the pound and the yen depreciating between 4 percent and 10 percent against the US dollar, said Wang.
Federal Reserve Chairman Jerome Powell affirmed the central bank's determination to bring down inflation and said Thursday that aggressive rate hikes are possible as soon as next month.
The prospect of aggressive hikes was a boon to the US dollar, which surged to a more than two-year high on Friday.
From historical experience, the Fed's monetary policy adjustments, especially interest rate hikes, usually have spillover effects on cross-border capital flows across countries. However, it is mainly some economies with fundamental weaknesses that have been hit hard, Wang said.
As the resilience of China's foreign exchange market has been increasing in recent years, China has the foundation and conditions to adapt to the current round of Fed policy adjustments, Wang noted.
Apart from Fed adjustments, geopolitical risks are also rising for China's forex market, Guan Tao, chief global economist at BOC International (China) Co and a former senior official at the SAFE, told the Global Times, noting that the current Ukraine crisis will lead to a series of direct and indirect effects on China.
Moreover, Guan warned that as China is now more integrated into the global economy, once there is financial turmoil or economic recession, China may not be able to survive on its own. There are possibilities that the yuan's exchange rate may come under pressure again in the future.
"Under such circumstances, we should strengthen the research and judgment of macro-prudential management of the foreign exchange market, strengthen risk prevention and control in the foreign exchange field, and stabilize market expectations," Guan said.