Small firms get large loan deferrals for pandemic
chinadaily.com.cn
1591195737000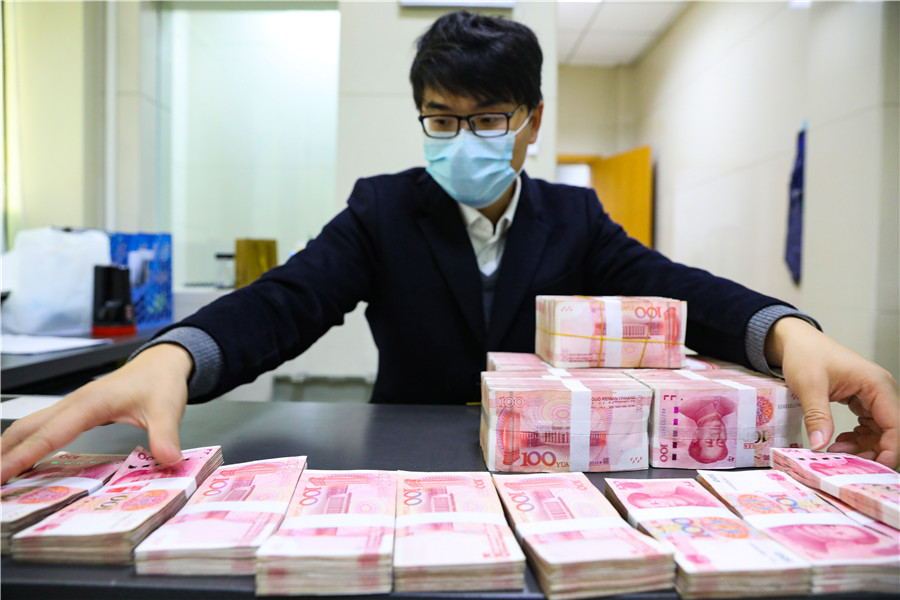 A teller counts cash at a bank branch in Hangzhou, capital of East China's Zhejiang province.
China deferred loan principal repayments worth 1.28 trillion yuan ($180.1 billion) for 750,000 micro, small and medium-sized enterprises from Jan 25 to May 15 due to the novel coronavirus outbreak, the country's top banking and insurance regulator said on Wednesday.
During the same period, various financial institutions in the banking sector also helped 579,000 MSMEs postpone repayments of 55.99 billion yuan in interest.
By May 15, a total of 739,000 micro and small-sized enterprises, small business owners and individually owned businesses had deferred loan principal repayments worth 852.56 billion yuan altogether.
Banking institutions also provided 1.9 trillion yuan to refinance MSMEs that had paid off their loans, according to statistics from the China Banking and Insurance Regulatory Commission.
The regulator said it will lead banking institutions to further defer repayments of loan principal and interest according to the trends of the pandemic and the state of operation of MSMEs, with a focus on helping small businesses with a total credit line of up to 10 million yuan per borrower.