China-made Tesla Model 3 vehicles start shipping to Europe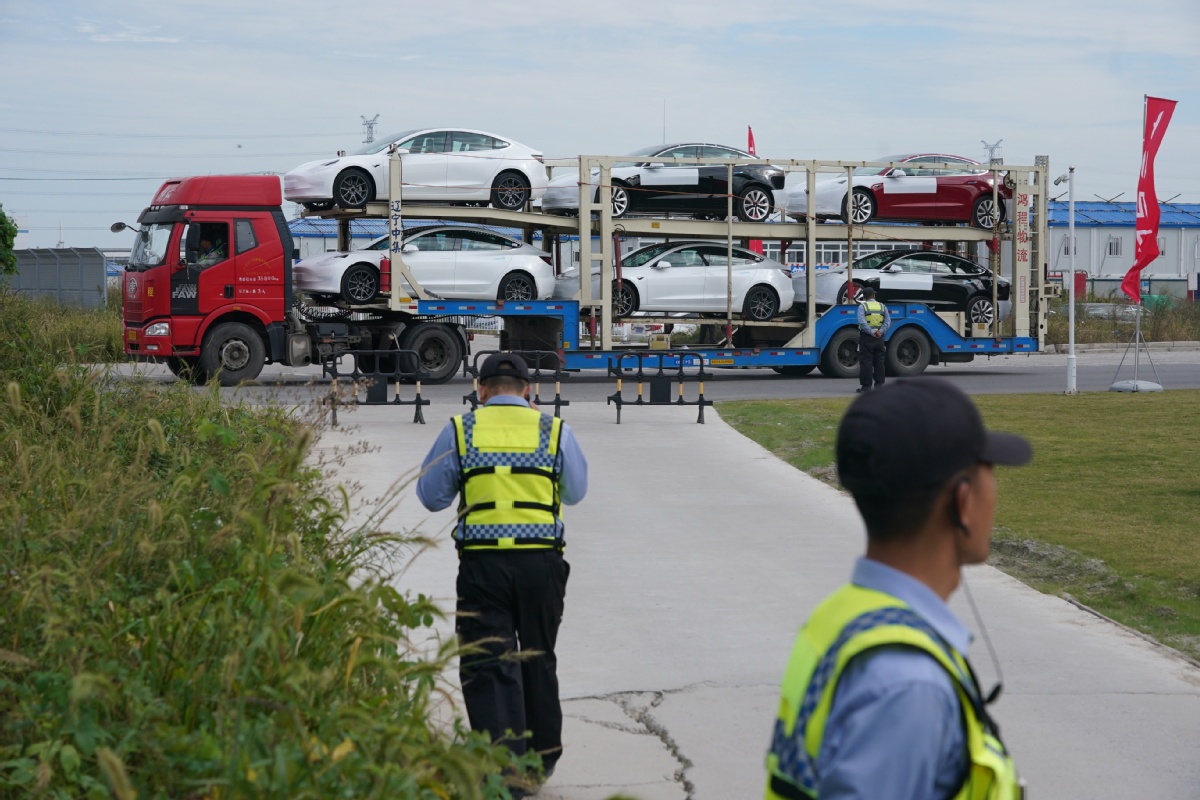 The first batch of China-made Tesla Model 3 electric vehicles ready for export will start their voyage to Europe on Tuesday, said official.

All produced in Shanghai's Tesla Inc's Gigafactory, these vehicles totaling around 7,000 are expected to reach Belgium in November, before being further shipped to Germany, France, Italy, Portugal, Switzerland and Sweden, said Chen Yin, executive vice-mayor of Shanghai at a ceremony held at Tesla Gigafactory Shanghai's ceremony to mark China-made vehicles export to Europe.
It took Tesla 10 months to complete the first-phase construction of the Shanghai plant. After delivering the first batch of China-made Model 3 electric vehicles 10 months ago, Tesla is looking to supply markets beyond the China market.
"(This) is showcasing to the world not only the speed and efficiency of Chinese construction, but also the quality of Chinese manufacturing," said Zhu Xiaotong, Tesla's global vice-president and head of Tesla China.
"The China-made Tesla to be exported to Europe is a proof of the nation's capability and competitiveness in manufacturing advanced new energy vehicles," said Chen.
As of the end of September, the Shanghai Tesla Gigafactory had produced 85,000 vehicles, added Chen.