Baise to become new opening-up pilot zone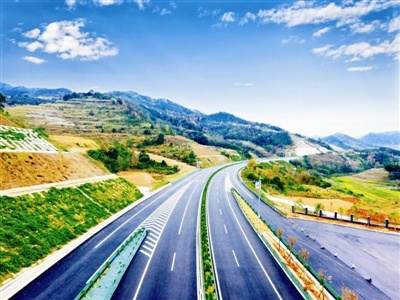 The Leye-Baise Expressway is open to traffic on Jan 8. (Photo: Hechi Daily)
Baise, a city in Guangxi Zhuang autonomous region on the border with Vietnam, has been given approval to become a new development and opening-up pilot zone, the State Council announced on April 7.
The pilot zone will be built into an important platform for China and the Association of Southeast Asian Nations to jointly build the Belt and Road Initiative. It will be an important engine driving economic development in neighboring areas, a model area with stable, safe and prosperous borders, and a demonstration area for ecological civilization construction, the Cabinet said in a statement.
The pilot zone will act as an important frontier for cooperation between China and ASEAN members in opening-up, the statement said.
Building the pilot zone will accelerate border development and opening-up, and the pursuit of opening-up on all fronts, it said.
The zone will also boost China's cooperation with ASEAN in areas such as politics, culture, science and technology, and speed up the building of the China-Indochina Peninsula Economic Corridor.
The new zone will also help the country's battle against poverty and promote urban and rural development in the border region, the statement added.