BRICS to play bigger role in renewable energy shift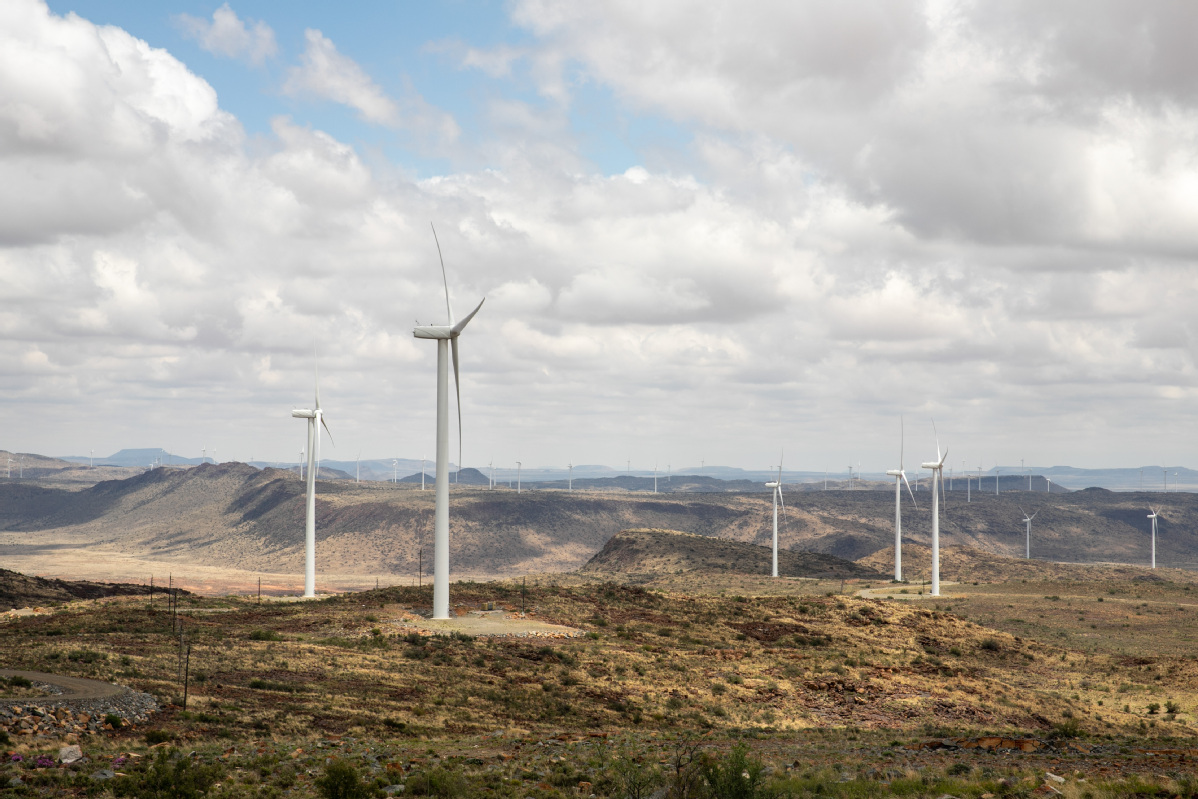 Experts highlight enhanced ties among members in an 'increasingly tense world'
BRICS countries have made substantial achievements in the energy sector during the past few years with renewable energy emerging as a focus of cooperation between China and the rest of the member countries, according to a think tank official.
In an increasingly tense world, BRICS countries-Brazil, Russia, India, China and South Africa-are very complementary with the member countries being the world's major energy producers as well as major fuel consumers, said Yu Guo, president of the CNPC Economics and Technology Research Institute, during the first BRICS Energy Cooperation Forum held in Beijing on Tuesday.
While BRICS countries are still relying on traditional energy with coal, oil and natural gas accounting for 71 percent, 30 percent and 22 percent of the world's total, respectively, the member countries share broad prospects in renewable energy development, Yu said.
While the renewable energy consumption of BRICS countries only accounted for 16 percent, far less than the coal consumption of 48.1 percent, oil of 22.2 percent and slightly higher than natural gas of 13.5 percent, renewable energy consumption has been growing year by year, which has driven global low carbon development.
According to data released by the institute, power generated by renewable energy rose from 19 percent in 2010 to 37 percent in 2020, while nuclear power has also doubled during the 2010 to 2020 period, serving as the major contributor to global nuclear power growth.
Yu said China has conducted several major cooperation projects with other BRICS countries during the past few years, not only on oil and gas but also on renewable energy such as hydropower, wind power, solar power and biomass energy, which has built a solid foundation for future cooperation.
On the other hand, BRICS countries are also rich in energy resources, both fossil fuels and renewable energy. Coal, crude and natural gas reserves of BRICS nations account for 40 percent, 8 percent and 25 percent of the world's total, respectively. In the renewable energy sector, solar power from South Africa, Brazil and India, wind power from Russia and China, as well as biomass from Brazil, all enjoy substantial resource advantages.
China and India being the major coal producers worldwide produced 50 percent and 10 percent of the world's total output in 2020, respectively. Russia produced 12 percent of the world's oil and 16 percent of the world's natural gas. Brazil is rich in biomass energy and its output accounted for one-fourth of the world's total in 2020.
He said China has achieved intensive energy cooperation with other BRICS countries during the past few years, including oil and gas trade with Russia, oil and gas cooperation with Brazil, a joint natural gas pipeline project with India as well as renewable energy trade with South Africa.
This has, in turn, contributed to improving global economic governance and promoting global economic recovery, he said.
Luo Zuoxian, head of intelligence and research at the Sinopec Economics and Development Research Institute, said: "BRICS countries, all of which are new economies that are challenged with carbon reduction targets, share broad prospects for energy cooperation, especially in the renewable energy sector.
"South Africa for example is one of the pioneers in the clean utilization of coal, which China has also been actively promoting.
"BRICS countries should step up energy cooperation, especially the clean energy sector in the COVID-19 era."
Luo said BRICS countries, especially China as a major oil and gas importer and Russia as a major oil and gas exporter, have long played complementary roles in the energy sector.
China imported 79.64 million metric tons of crude from Russia in 2021, 15 percent of China's total crude imports and 35 percent of Russia's exports. China imported 16.9 billion cubic meters of natural gas from Russia last year, 10 percent of China's total natural gas import and 8 percent of Russia's exports, according to the CNPC institute